Do your buddies turn you down when you invite them over to your man cave? Does your man cave seem a little bit lacking? Maybe it is time for a little upgrade.
Here are 10 great add-ons that are guaranteed to rock their world (and yours too). We have included the coolest toys that will turn your buddies green with envy to even a little upgrade to your drawers to help keep your man cave neat and tidy.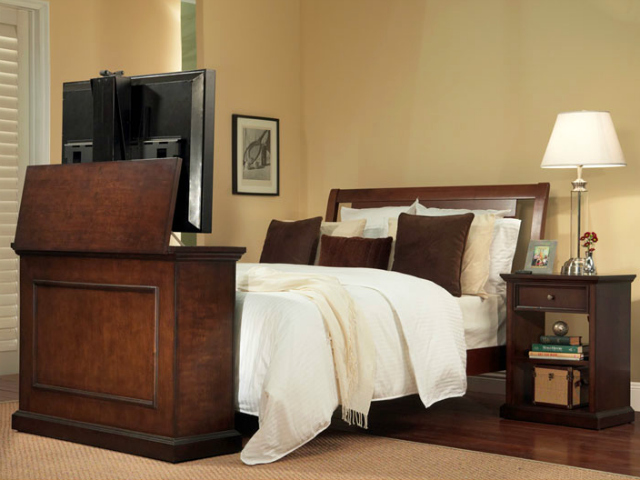 A man cave will not be complete without a TV. While you can just plonk your TV on a cabinet or mount it on a wall, it is not half as cool of having it stored inside a concealed stand that coolly elevates out of it with a touch of a remote button.
The Elevate 47 Inch TV Stand stores TVs up to 42″ wide (larger models are available) and has an option to store your cable box, gaming console, BD player or other devices as well.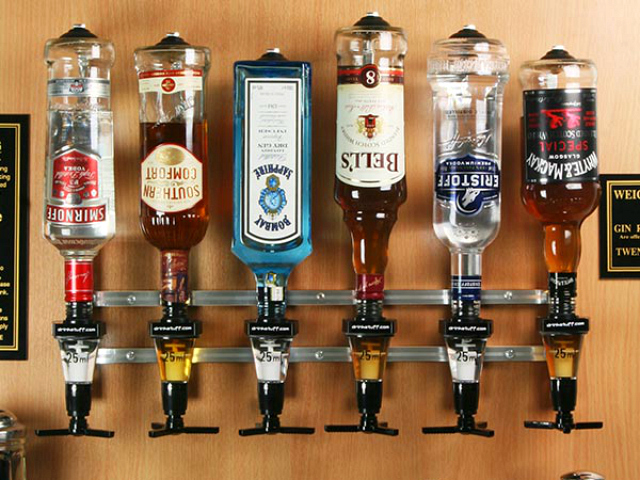 No man cave bar is complete without its very own wall mounted liquor dispenser. Dispense up to 6 different types of drinks with just a push of a valve with the Rack and Pour Liquor Dispenser. Dispense shots quickly and accurately without the need of a shot glass. You know you want this.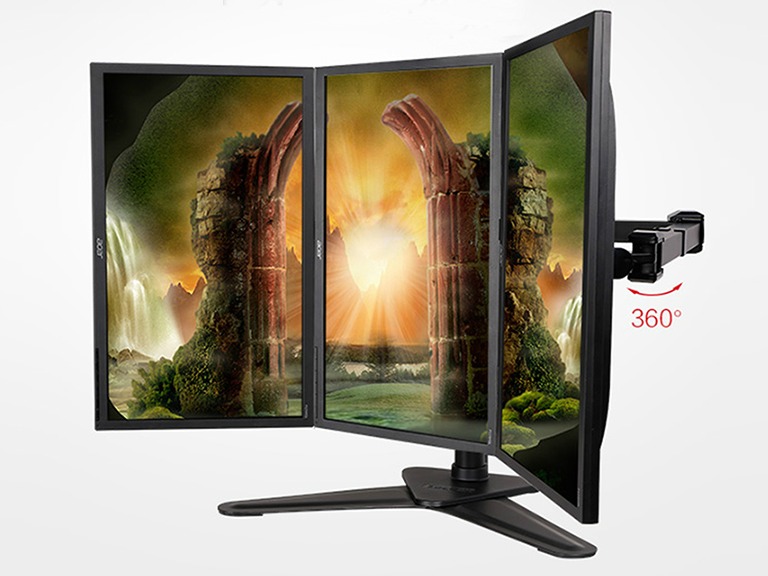 If you use computers for work or for play, this is the man cave gadget for you. The LOCTEK 3-LCD Monitor Stand is designed for mounting 3 monitors with sizes ranging from 10 inches right up to 30 inches. For an optimum setup especially for gaming, you should go for 3 monitors of the same size but you can mix and match if you want to. Three times the display real estate means 3 times the amount of work done or 3 times the fun playing games …. errr, we think. Don't quote us on that.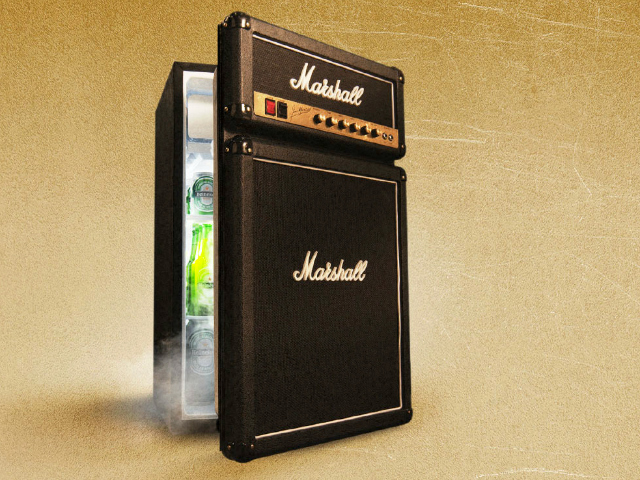 If there is one item that will instantly become the centerpiece or the highlight of a man cave, the Marshall Fridge is it. This Rock & Chill fridge is designed after the iconic Marshall amp and includes the authentic logos, infamous woven fret cloth and a brass face plate with Jim Marshall's iconic signature. Yes, the knobs on the front do go all the way to 11.
If you want a man cave that will be the envy of everyone that ever visits it, all you have to do is to have your very own spa or hot tub right in your man cave. The Bestway Lay Z Spa Miami is an inflatable hot tub that comfortably fits 4 adults. It has all the features of a normal spa but costs a fraction. Can be deflated and stored when not in use to save space.
Here is an upgrade to your man cave that hides all the wire clutter. Docking Drawer takes a simple idea and makes it work beautifully. In a nutshell, it lets you add electrical outlets to sliding drawers. It is an elegant solution for hiding all that clutter. It simply transfers all the messy clutter of devices, cables and chargers from the table top to inside a drawer.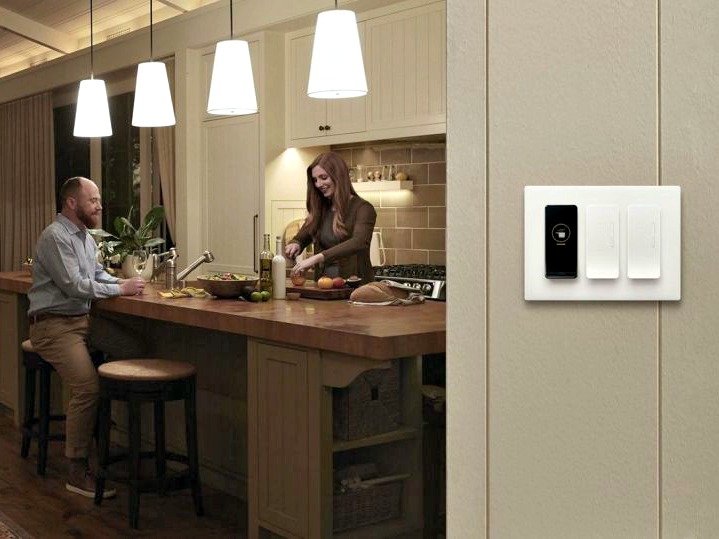 If you haven't had the pleasure of installing smart lighting in your man cave, you don't know what you are missing. Modern smart lighting systems allow you to do things like control your lighting remotely or automatically set up scenes that matches your task or mood. If you are worried making the change will be a messy and costly affair, don't worry. With the new Noon Smart Lighting system, you can have smart lights for your entire man cave (or even your home) without changing a single light bulb.
The Noon Smart Lighting system works by replacing your existing light wall switches with smart light switches. So instead of smart light bulbs, the lights are controlled by the wall switches. It works with all existing type of lights from recessed lights to pendant lights to track lights.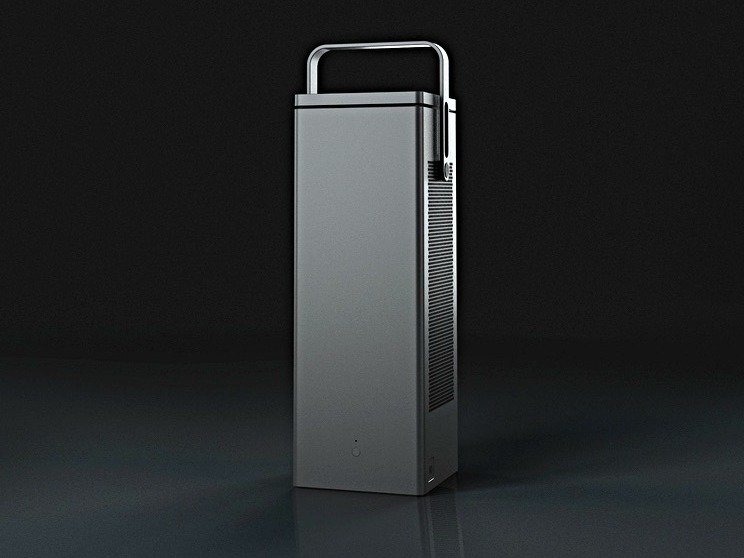 Have you been eyeing a 4K UHD home projector upgrade for your man cave but holding off due to the sky high prices? Well, your patience has paid off as the new LG CineBeam HU80K Laser Smart Home Projector may be what you have been waiting for. Unlike the usual rectangular box that is designed to sit on a table, the LG CineBeam looks more like a speaker of a home entertainment system. The projector lens is mounted at the top. With a lens cover that doubles as a reflector mirror, you can place the projector on the floor.
The LG CineBeam may not be the cheapest true 4K UHD laser projector out there but it is the best bang for your buck by far and definitely worth every cent you pay for it.
While it may not be as iconic as the Marshall Fridge, the Refrigerator Coffee Table more than makes up for it in the coolness factor. With the Refrigerator Coffee Table, you have a dual drawer refrigerator storage space built right into your coffee table. That is a total of 130 liters of space which is about the equivalent of 164 cans of beer. There is more than enough space to store entire meals, not just snacks. Each of the drawers also has its own separate temperature control.
With this smart fridge, you never ever need to leave the couch again except for toilet breaks.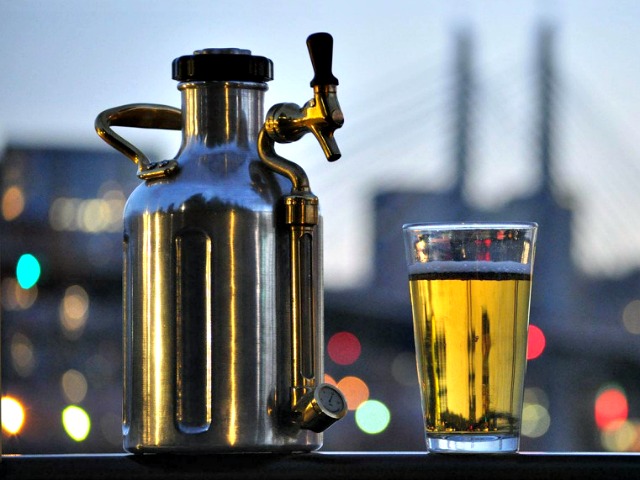 Beer is of course the beverage of choice in any man cave. But why limit you and your fellow man cave dwellers to just plain old canned beer? With the uKeg, you can serve fresh and cold craft beer from your favorite brewery. It is like having your very own private brewery right in your man cave.