Shutterbugs or photography enthusiasts love their gadgets and accessories. Have you ever seen the amount of stuff an avid photographer lugs around with him? Buying a gift for a shutterbug doesn't have to be limited to the usual (and boring) extra memory cards and neither do you have to spend a fortune getting that camera lens (although the shutterbug will probably love you for it).
GetdatGadget has prepared a list of rather unusual but practical gifts for a shutterbug that will not only not break your bank but we are sure will be greatly appreciated by that photography enthusiast in your life.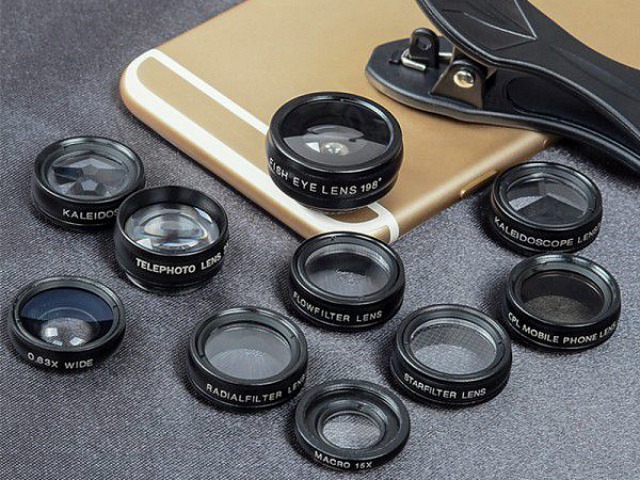 If you are tired of using the same overused filters for your Instagram shots, you might want to try using add-on lenses for your phone instead. Smartphone lenses have been around for a long time. They work similarly to the swappable lenses on DSLR. The Apexel 10-in-1 Lens Kit is one of the cheaper options and it comes with a total of 10 different lenses.
The good thing about the Apexel design is that it works with most cameras as you can adjust the clamp to fit your phone's camera position.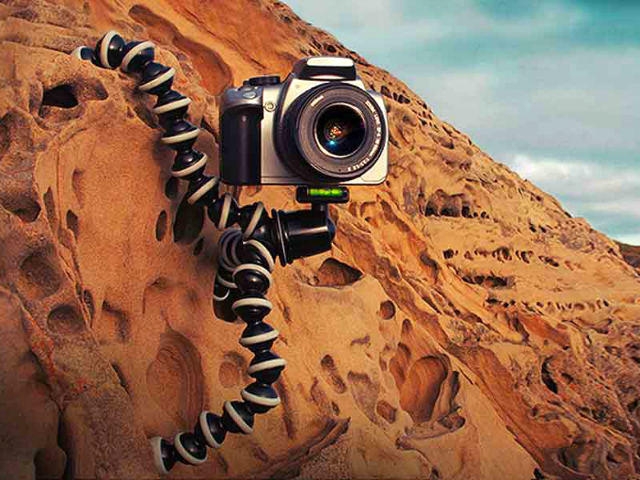 The tripod is an essential tool in a shutterbug's arsenal. The Joby GP3 GorillaPod on the other hand is like a tripod on steroids. It doesn't replace a tripod but it allows a creative photographer to mount a camera and take shots that are normally impossible. The Joby GP3 is small enough to fit in a jacket pocket but sturdy enough to mount a a heavy weight DSLR. Just wrap those tripod legs around a post, rock, wall, branch, anything!
The Joby GP3 Gorillapod is great but you can extend its capabilities further with the Cinetics miniSkates Camera Dolly Wheels. Now everyone can create professional quality panning movements that can easily rival what you see in the cinema. Don't just take our word for it. Click on the button below and watch the demo videos for yourself.
The Joby 3-Way Camera Strap is a 3-in-1 camera strap that transforms from a wrist to neck to shoulder strap in an instant. Furthermore, the strap length can be adjusted for the best fit and comfort. Supports both DSLR and compact cameras up to 1.3 lbs.
The Kuvrd Universal Lens Cap 2.0 is a flexible, rubbery cover that stretches over the lens. Because the cover stretches over the sides of the lens as well, it actually provides more protection than a standard lens cap. What's more, you can place a cover over both ends of the lens giving it even more protection.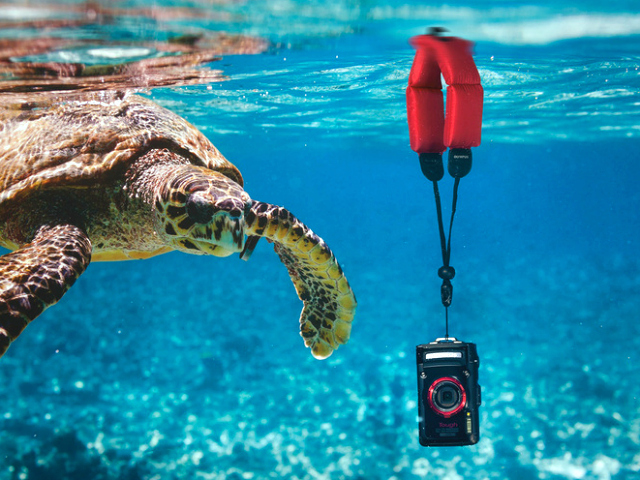 Cameras with underwater capabilities are a lot of fun…until you accidentally drop it into the bottom of the sea that is. The Olympus Strap Float helps keep any camera afloat plus its brightly colored strap lets you easily spot it from afar. The Olympus Strap Float has more buoyancy compared to most other float straps and can be used for heavier cameras.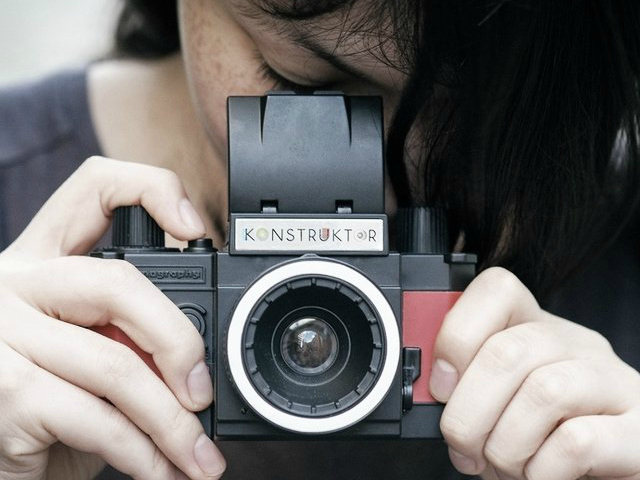 For the young or beginner photography enthusiast, we recommend the Lomography Konstruktor DIY 35mm Camera Kit. This is a kit that lets the user construct a fully functioning 35mm SLR camera. All the parts, instruction and tools are included. All you need to do is supply the film once the camera is completed.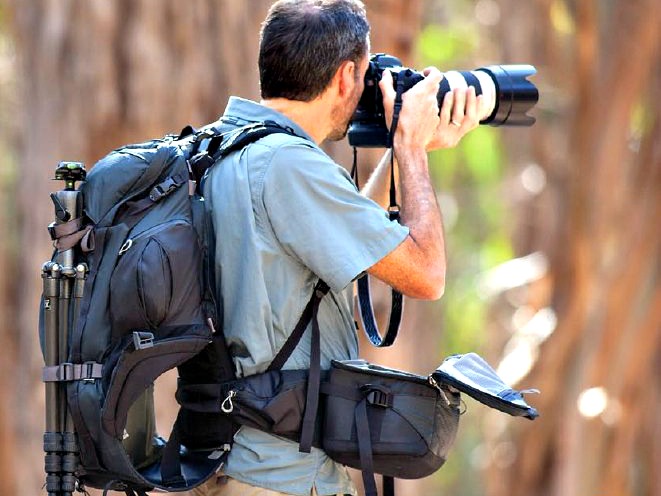 The MindShift Rotation 180 Pro is a camera backpack that has a unique feature that puts it in a class of its own. It has a built in fanny pack or waist pack that rotates from the bottom of the backpack to the front for easy access. The waist pack is part of the backpack but when you need to access it, you just swivel it to the front.
If you slip your arms out of the shoulder straps, you can swivel the entire backpack to the front, rotating on the waist belt. This means you can access all your gear without even needing to take off the backpack or placing it on the ground.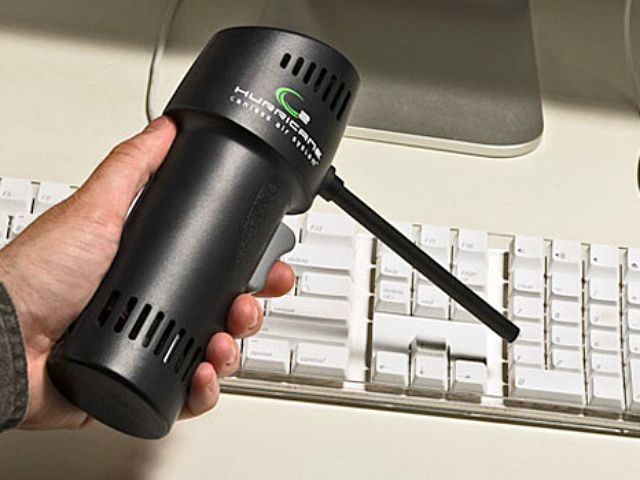 Canned air is the photographer's best friend for cleaning lenses. However, canned air contain toxic greenhouse gasses and are not environmentally friendly. To keep your lenses in tip-top condition and not destroy the environment at the same time, get the Canless O2 Hurricane Air System. It is canned air that is rechargeable and uses no chemicals for air propulsion. When the battery runs out just recharge it for limitless supply of canned air.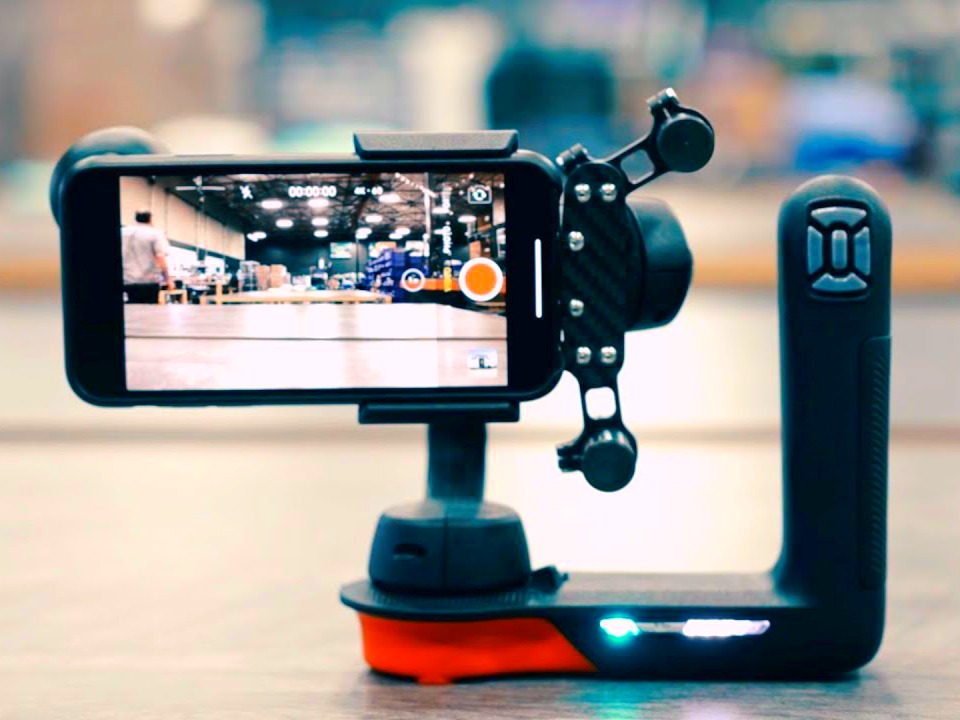 If you are serious about shooting a high quality movie on a cellphone, you need the help of some additional tools like the Freefly Movi. This nifty gadget is touted as a cinema robotic stabilizer or gimbal for your smartphone. What it does is to help you get rid of the shakes and bumps and lets you shoot buttery smooth video footage.