Looking for that perfect outdoor gift for an adventurer may not be that easy. Especially if you are not an outdoor enthusiast yourself. Don't worry, for we have got you covered. We have picked a whole bunch of great gear that will please your outdoor-savvy friends and family.
For the generous gift givers, we have an awesome camping hammock. For the budget conscious, we have a nice selection of stocking stuffers. As usual, we won't include the essentials. After all, any enthusiast will already have them. At GetdatGadget, our suggestions are always unique, thoughtful and yet practical.
The Waterlily Turbine generates electricity from running water or the wind so that your USB powered devices will never run out of juice. Just leave it in a river, a waterfall or just out in the open. It even generates power even while you sleep.
This is perfect for those who enjoy the outdoors but still want to enjoy some of the comforts of life that our electronic devices afford us.
A blanket or mat that fits in your pocket. Something that every outdoor enthusiast would love to add to their Everyday Carry kit. Whenever you feel like taking a break and just sit or lie down to appreciate what the great outdoors has to offer, you can. Just unfold, spread it out and relax.
The Matador Pocket Blanket has many other practical uses such as a picnic blanket and it is ideal for an outdoor concert.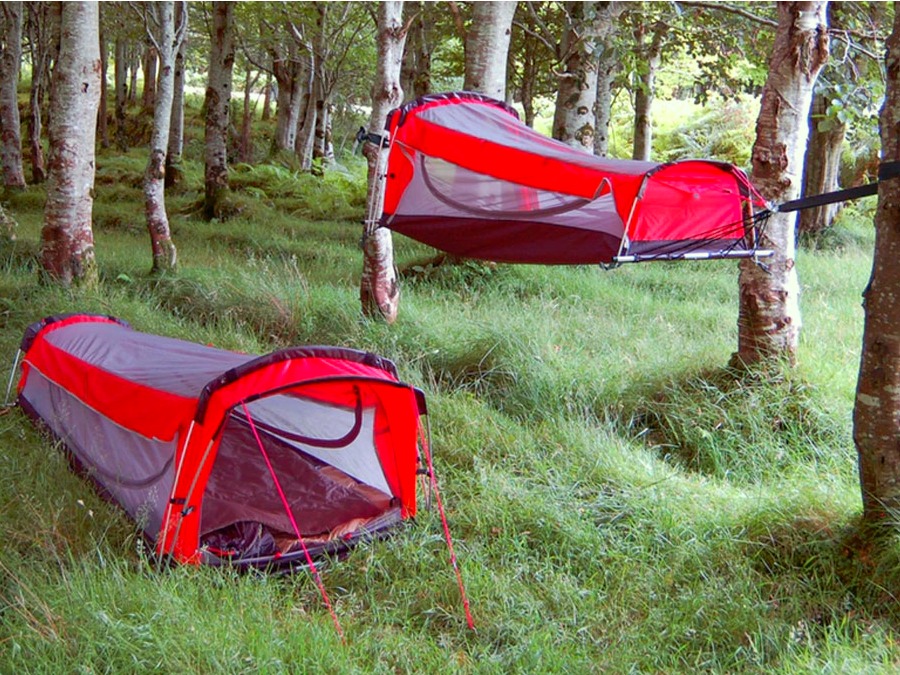 While your outdoor enthusiast friend or family member would most likely own a tent, the Crua Hybrid is so much more than just a camping tent. First of all, it can convert from a bivvy tent into a hammock tent. If the weather condition makes camping on the ground less than ideal, just hang the Crua Hybrid from a couple of trees and get off the ground.
Secondly, it comes with its own custom self inflating air mattress that fits into its own custom sleeping bag. Crua Hybrid ensures that your camping experience will not be a disappointing one.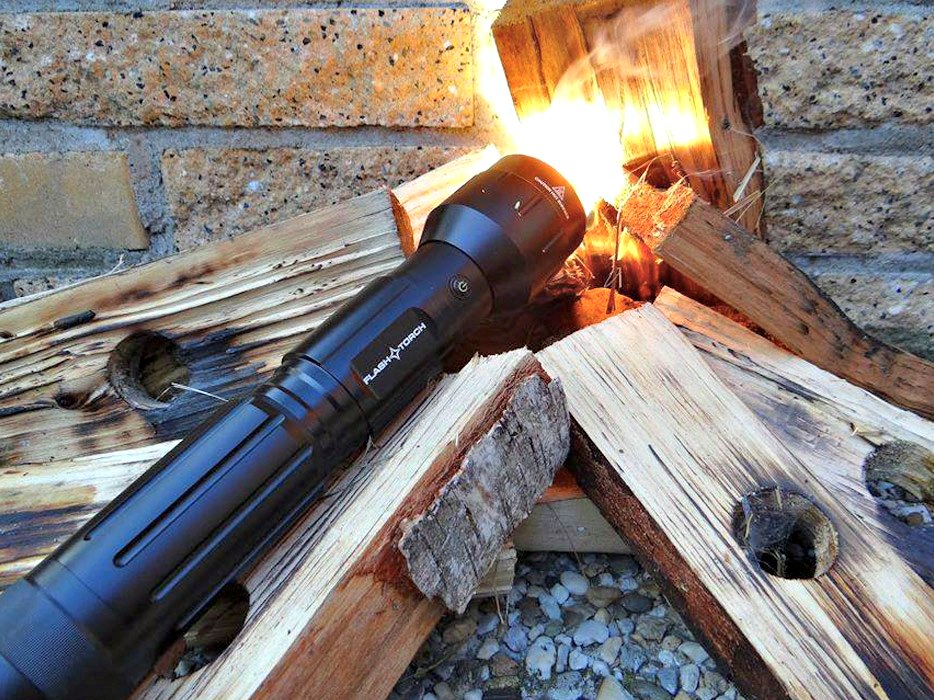 The FlashTorch Mini is an LED flashlight on steroids. It produces 2300 lumens of illumination. This is about the equivalent of a 140W light bulb which is extremely bright. However, what makes this flashlight special and worthy of a place on this list is that fact that the heat generated is hot enough to cause fires!
Yes, you can use the FlashTorch Mini to start your campfire. If that is not impressive enough, place a cooking pan on the lens, and you can fry an egg. Seriously!
The Hammaka Trailer Hitch Stand makes an awesome gift to someone who has a trailer hitch. It takes just a few minutes to put up this hitch stand. Hang a couple of cradle chairs and you are set for a day of doing nothing except enjoying what nature has to offer.
You can also swap out the chairs with a hammock and laze the day away.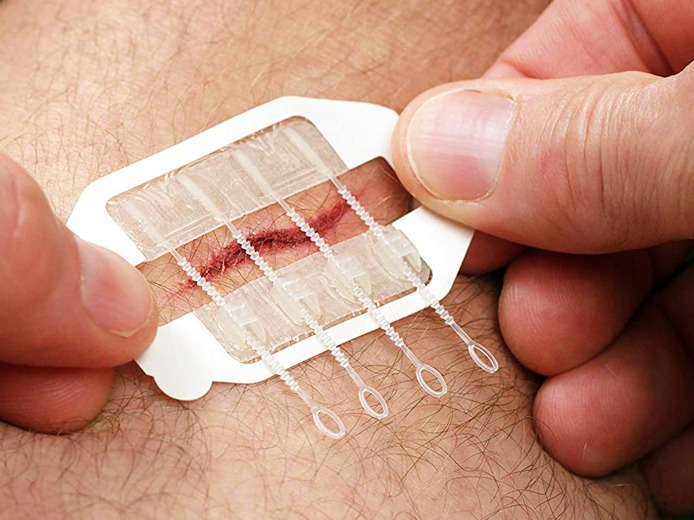 The Zipstitch may seem like a simple gift but whoever receives it will be highly appreciative when faced with an emergency. It is a medical device that lets you close up cuts and wounds without requiring stitches. It is simple to use and anyone can use it.
Out in the wild where medical assistance may not be easily available, Zipstitch is a must have.
If you know someone who is into outdoor sports, he or she will appreciate the Insta360 GO camera. Don't let its tiny size fool you as this is a very capable action camera. It comes with various accessories that allows multiple ways to mount or wear the camera on your body.
What makes the camera unique is the proprietary video stabilization software known as Flowstate. Videos produced using this camera look unbelievably stable and not like the vomit inducing footage that is the norm for action cameras.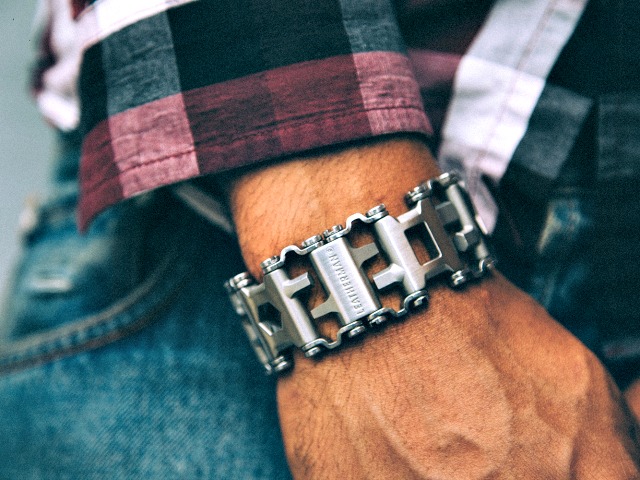 A multitool is often an essential part of an outdoor enthusiast's arsenal. A single tool that can do multiple tasks means less to carry and more space for other essentials. The Leatherman Tread is a multitool in the shape of a bracelet and is worn on the wrist.
Each of the link on the bracelet has a couple of tools. You can have up to 24 different tools on a single bracelet. With an optional attachment, the Leatherman Tread even doubles up as a watch strap. It is also one of the few multitools you can bring, or in this case wear, into an airplane as it is TSA approved.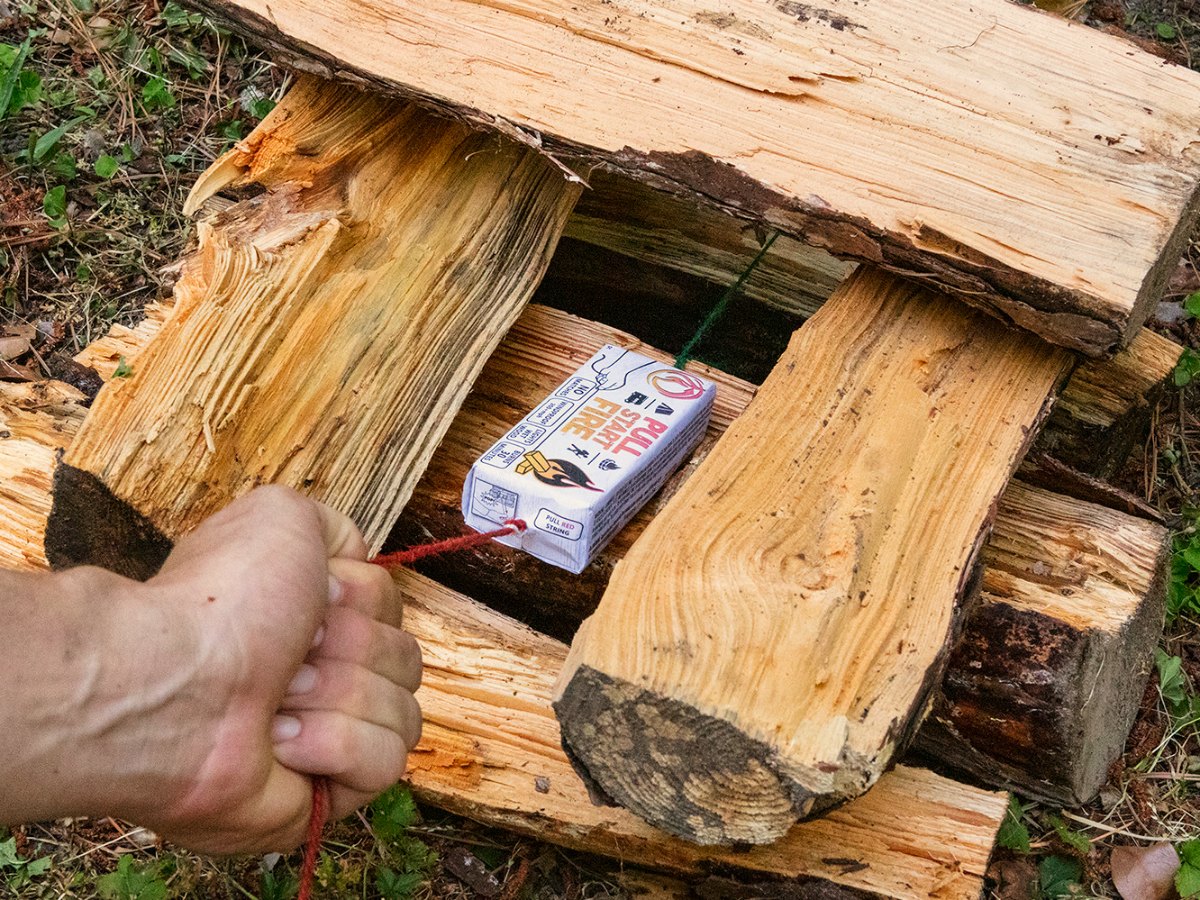 Starting a fire is not an easy task especially in wet conditions. However, the Pull Start Fire firestarter makes starting a fire a no brainer task even in the toughest of conditions.
It is literally as easy as pulling a string. The heat this firestarter creates is hotter than most firestarter fires and burns for half an hour. It can ignite damp or wet logs. It is weather-proof and can be used even in the rain.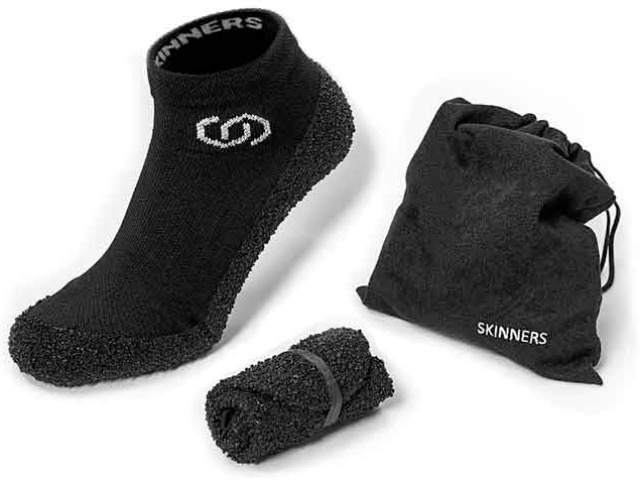 Skinners are socks that function like shoes. They are ultra portable, roll up compactly and you can even throw them into the washer. Just like any pair of socks.
However, the soles are made from ultra tough material. They are designed to protect your feet just like a pair of hiking boots or running shoes. You can use them for running, hiking, working out and even when traveling on a plane.