Our original 10 Amazing Gadgets that Fit in your Wallet article is one of our most popular lists but it has been close to a year since we came out with the original list. Technology never ceases to amaze us as our everyday gadgets get tinier and more compact every day. Our list of compact Everyday Carry (EDC) devices that fill our wallets continue to grow. That is why we feel that it is time that we expand our original list with the latest gadgets that fill the wallets of the folks here at GetdatGadget.
While many of us surf the web using the browser on our smartphones, the experience is just not the same compared to surfing on a full sized display on a laptop or a desktop. The SurfEasy private web browser is a tiny USB key stored in a credit card sized case that plus into any computer's USB port and turns the computer into a secured web browser. The browser looks just like your favorite browser with your settings and bookmarks but provides you with total protection as you surf.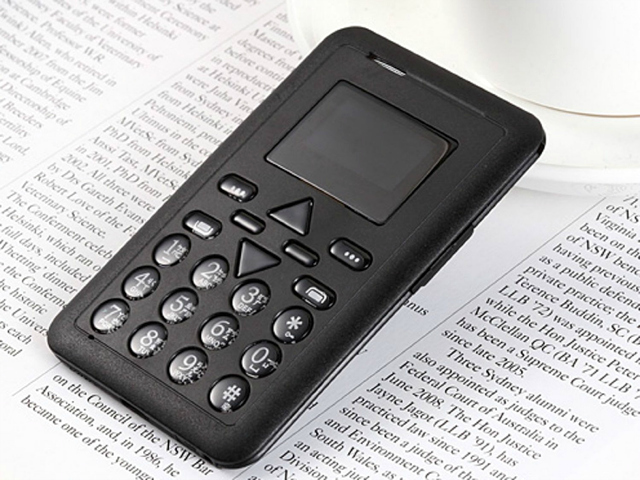 In the age of smartphones, you would have thought that there will no longer be any place for dumb feature phones. However, between a dead smartphone and a live dumb phone, we'll pick the latter anytime. The HomeGo credit card sized phone is not meant to replace your smartphone but it can get you out of a difficult situation when your main phone is not usable. The other great use for the HomeGo phone is as an emergency phone for the young ones. Since it is not a smartphone, you don't have to worry about them draining the batteries while playing games or watching videos.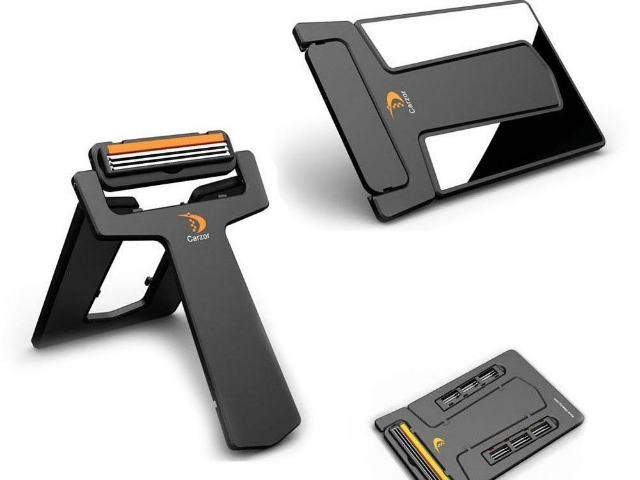 You never know when you need a good shave. With the credit card sized Vktech Carzor Shaver, you can now shave in your bathroom, in your car, in the subway or even at your office. The Carzor is a fully functioning razor complete with a mirror. It even has two spare blades stored at the back of the mirror. The entire kit collapses and folds into a credit card form factor that easily slips into your wallet.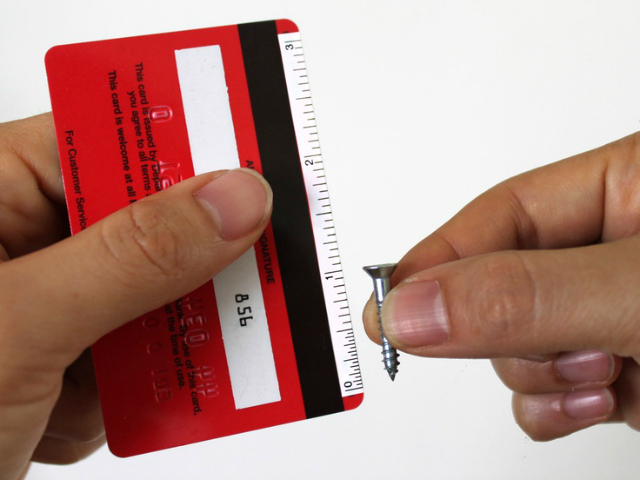 Cardstick is not a gadget but a set of stickers that turn your credit card (or any item with a straight edge) into a makeshift ruler. Just think of the number of times you had to make a rough estimation of the thickness or width of something using the outstretched fingers on your hand. With the Cardstick Ruler Sticker, you can actually make a fairly quick and accurate measurement instead of just a rough estimation.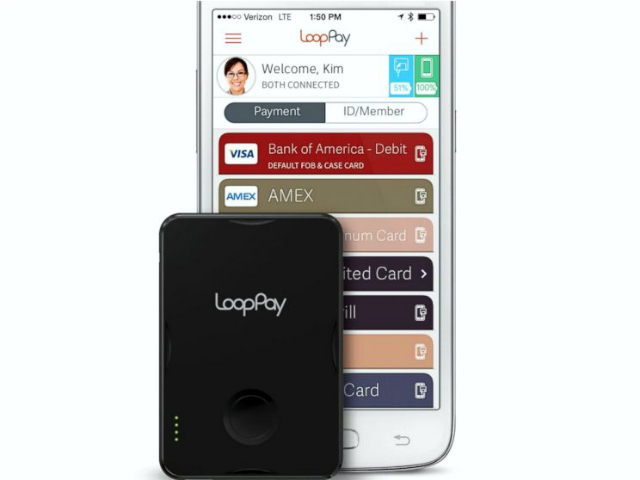 In our previous list, we featured the Plastc Card, an amazing card that replaces most of the cards in your wallet. However, till today, the Plastc Card is not yet available to everyone. If you can't wait for the Plastc Card, the LoopPay is a similar product that is already available on the market. While it does not have the Plastc Card's sexy form factor, the LoopPay has the added advantage of being able to work at any merchant that uses a regular swipe reader which practically means all merchants.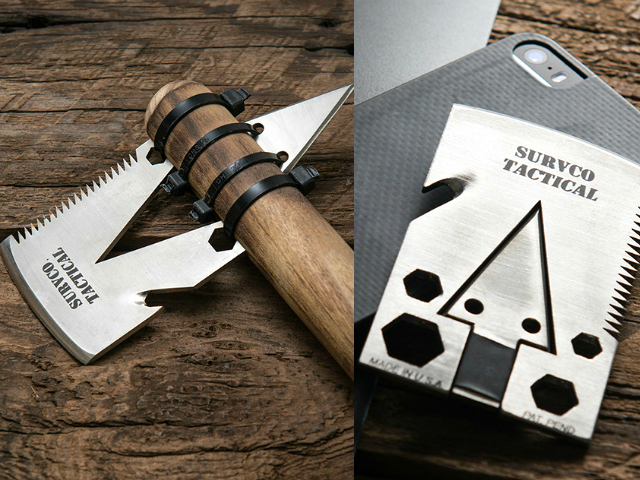 We have come across many, many card-sized multi-function tools but absolutely none that packs in an actual working ax. Not until we came across the Credit Card Ax, that is. It does require a couple of zip ties and a makeshift handle but you do get a perfectly functioning ax. Amazingly, the Credit Card Ax comes with no less than 20 other functions. It lists knife, scraper, skinner, shovel, arrow (the tool comes with an arrow head), spear, saw and seat belt cutter among its many functions.
Tiny knives that fit into a wallet are nothing new. Most pen knives does this job handily. But how about a covert knife that is hidden in an actual 50 cent coin? The Tru-Spec Fifty-cent Covert Knife is a tiny blade that is hidden in a genuine US fifty cent coin and can be easily hidden among the other coins in your wallet. Just be careful not to spend it.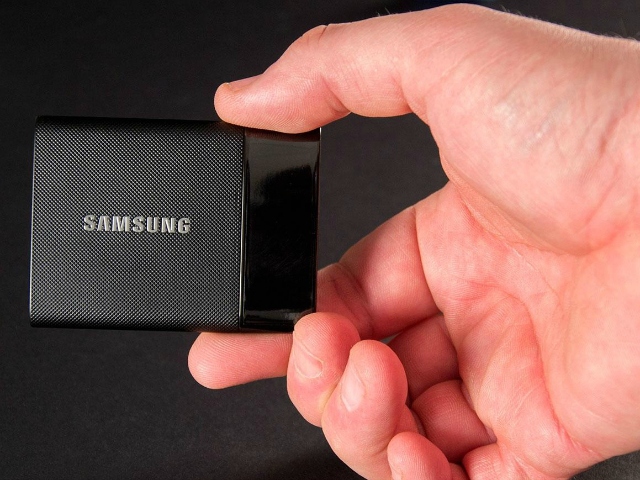 USB flash drive capacities are getting bigger each day but if your needs go beyond a hundred GB, you either have to carry a few flash drives with you or resort to a portable hard disk. There is now a third option. Solid state drives (SSD) are getting more popular as portable hard disks as prices continue to fall. The Samsung Portable SSD T1 is a tiny drive that is only 0.4 inches thick but squeezes in a whopping 1 TB of storage in a tiny frame that comfortable fits in your wallet.
While the Credit Card Ax featured above is an amazing gadget, not everyone needs to carry an ax in their wallet. For those less adventurous types, perhaps the Silverback Multi-Tool Wallet is a more appropriate credit card tool. The Silverback has a total of 12 functions including handy ones like smartphone kickstand, headphone wrap and of course, the bottle opener. What's more, the Silverback not just fits in your wallet but it can double up as your wallet as well with the included elastic band that turns it into a minimalist plate wallet.