Winter is back and while it means fun in the snow and winter sports for some, others may dread the biting cold, short days and the extra work that comes with heavy snowfall. For those in the latter group, winter can be more fun, or at least more tolerable, with the right kind of tools and gadgets.
Why not spread the cheer of winter and the holiday season with GetdatGadget's specially hand picked Let It Snow gadget list? There is something for everyone.
Separate the snow warriors and snow queens from the wannabes. The Snow Fort Building Set has everything that warriors battling in the snow need to build an impenetrable defence from everything including possibly the White Walkers that plague the northern regions beyond Westeros' Wall. The set includes molds for building towers, castle walls, windows and doors.
Who would have thought that the secret to making shoveling snow a much less back breaking task is by adding a giant wheel to the shovel? The Wheeled Snow Shovel is a strange looking contraption. The huge wheel actually makes it look like some snow shovel from your grandpa's younger days but as weird as it might look, it actually works very well. The wheel lets you shovel snow without the need for any twisting or lifting motion. What is even more amazing is that the Wheeled Snow Shovel is 3 times faster than any ordinary snow shovel and it is even faster than many snow blowers.
If you want to escape entirely from shoveling snow off your walkway, then the right product for you is the Powerblanket Snow-Melting Walkway Mat. Keep your walkways clear from snow and safe from slip and fall accidents without the use of harmful chemicals or back breaking shoveling. The Powerblanket mat works by melting snow using radiant heat. You can leave it outside all winter long.
If you are going to take a run or even a walk in winter, it is best that you get enough traction in your shoes especially if the terrain is frozen and snowy. What you need are spiked shoes but they don't provide much cushioning. You can wear your favorite pair of cross trainers by adding shoe chains but the chains don't last very long and keep breaking. What you need are Vargo Titanium Pocket Cleats. They easily fit on just about any pair of shoes. Best of all, at just 66 grams, they add almost no weight to your shoes. They are made from ultra light but super tough titanium. They are the ideal solution for those who want to continue their daily running routine all winter long.
The Sno-Baller Snowball Maker is the little slight advantage that will allow you to win a snowball fight. They make the perfect sized snowballs that are compact and pack a wallop when they hit their intended target. Best of all, no more frozen hands.
Tear down the hill at blistering speeds over either groomed snow or fresh powder on the Snow Carver. This snow chopper has a low center of gravity and a steering bar to control your direction as you swoop downhill. You can also lean to either side to steer. To stop just step on the foot brakes.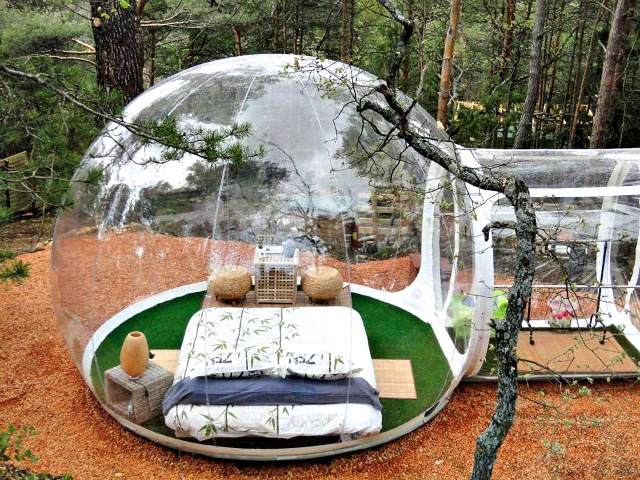 Sleep under the stars and with snow flakes falling gently around you with this one-of-a-kind Inflatable Clear Bubble Tent. There is absolutely nothing between you and the sky other than a sheet of clear plastic. Pressurized air from an electric fan inflates the tent and helps the bubble tent maintain its shape. Winter doesn't get more romantic than this.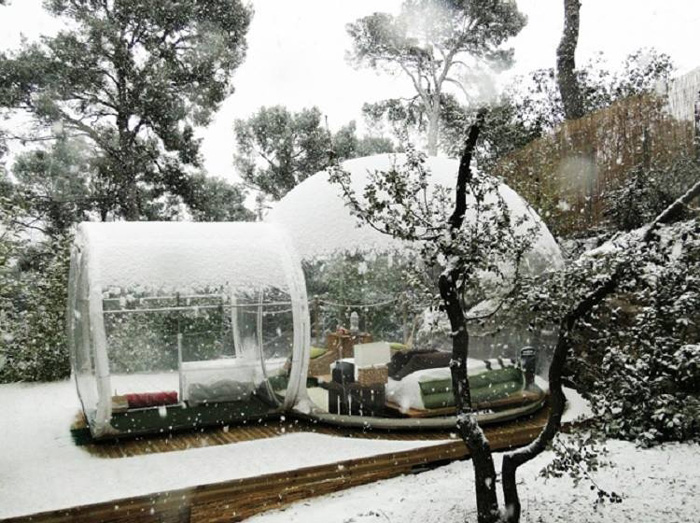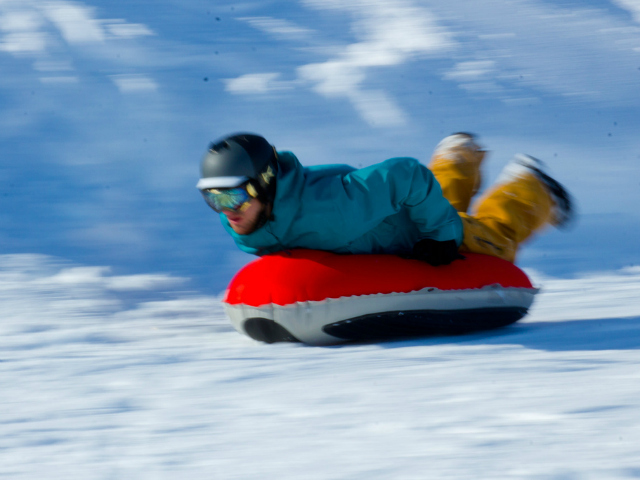 The Airboard is an inflatable sled that is large enough to support an adult but when deflated, it weighs just 6 pounds and measures just 16 x 10 x 2 inches. You can easily throw this into your backpack and be ever ready to hit the slopes. The Airboard comes with a small hand pump. And if you are thinking that this sled sounds like a toy, let it be known that it has a top speed record of 77 miles per hour.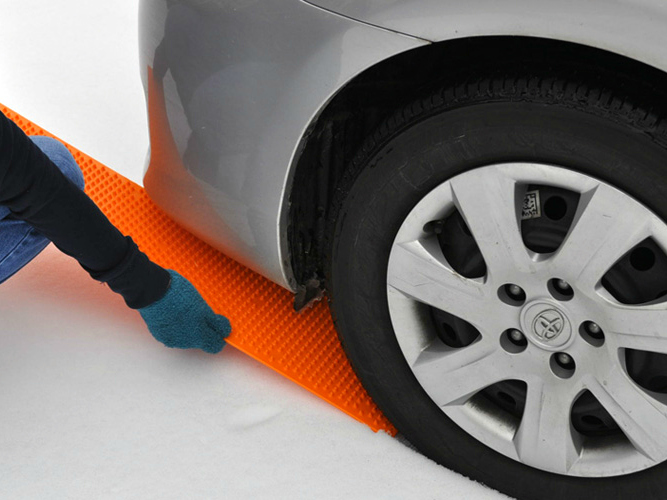 If you are not careful, getting your vehicle stuck in deep snow or slippery ice is a high possibly. Usually, the only solution to getting unstuck is the services of an expensive tow truck. However, with the Portable Tow Truck, you may be able to give your tires just enough traction to free your vehicle thus saving you a hefty amount in towing fees. Just wedge the polypropylene strip under the wheel. When not in use it folds up compactly and easily fits in the glove compartment.
Spending time outside during winter might not be most people's idea of a fun time. However, with the Burnie Portable Campfire, you can now quickly and easy set up a roaring fire that not only serves as your source of heat but you can also use it for BBQ or grilling hot dogs or toasting marshmallows. The best thing about the Burnie Portable Campfire is that it is made from 100% natural wood. It burns itself out leaving nothing but just ashes.