GetdatGadget Top Posts of 2014
2014 has been an awesome year for GetdatGadget and we would like to express our deepest gratitude to all our visitors (all 300k of you who generated half a million views) who came our way in 2014. A fantastic achievement if we do say ourself for a site that is barely one and a half years old.
Needless to say, we are excited about what 2015 has to offer as we look forward to bringing you more of the best gadgets and gizmos from around the world. Meanwhile, we would like to present to you the GetdatGadget Top Posts of 2014. These are the posts that have garnered the highest page views on GetdatGadget for the whole of last year.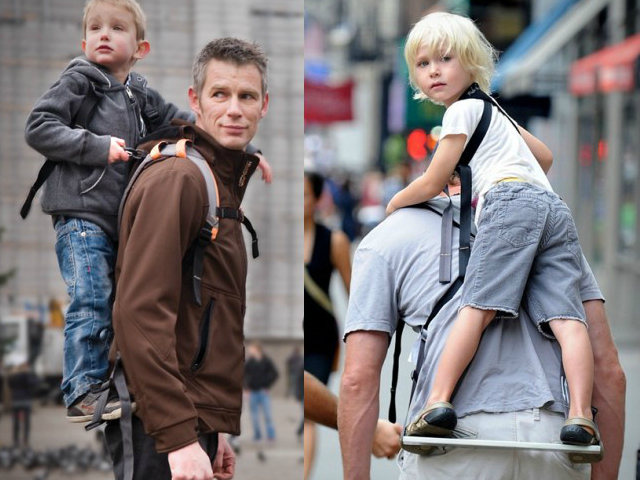 It is not hard to see why the Piggyback Rider gained so much attention. It is an ultra portable and yet simple to use child carrier that is easier on the carrier's back while giving the child an excellent view from a standing position. Perfect for hiking trips or activities where a stroller is not ideal.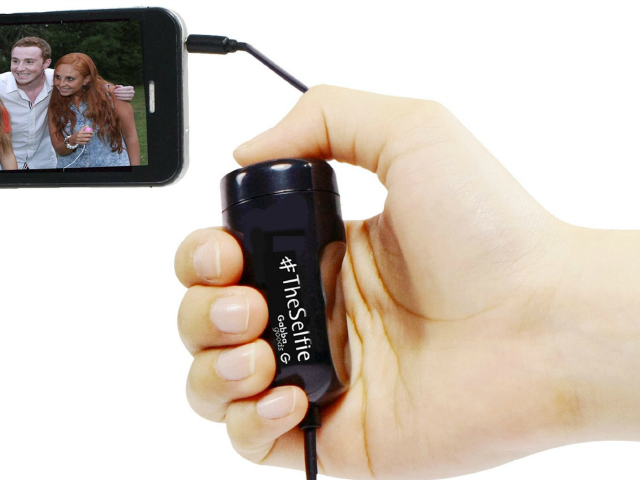 The GabbaGoods Selfie Camera Remote Shutter is a simple remote shutter controller designed to work with an iPhone or iPad. This simple remote plugs in to your iOS device's headphone jack and all you have to do is to press the button on the remote to trigger the camera shutter. No setup, no add-on app, no batteries required.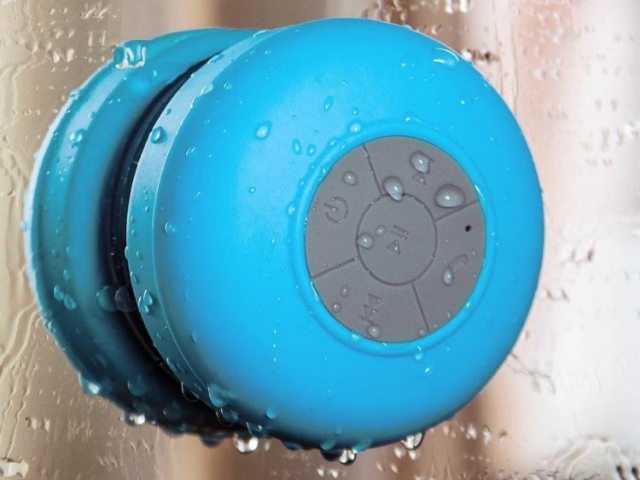 Bring your favorite tunes along with you in the shower with the Splash Shower Tunes Bluetooth Shower Speaker. Just pair it with your Bluetooth capable player and stick it on your shower wall.
Some may consider bringing along an airbed to a camping trip a mockery of the idea of roughing it out but for those who don't mind a little extra weight in exchange for restful sleep on a comfortable airbed, the AeroBed PakMat is just the gadget for you.
Never ever worry about your iPhone running out of battery again with the Prong PocketPlug Case and Charger. Just flip out the charging prongs at the back of the case and plug it into any wall outlet whenever you need a quick charge.
What started out as an April Fool joke on gadget site ThinkGeek has become an actual product due to overwhelming demand from fans of the classic cult hit movie trilogy, "Back to the Future". The Flux Capacitor USB Car Charger not only looks like a miniature version of the movie version, it even has light pulses just like the real thing.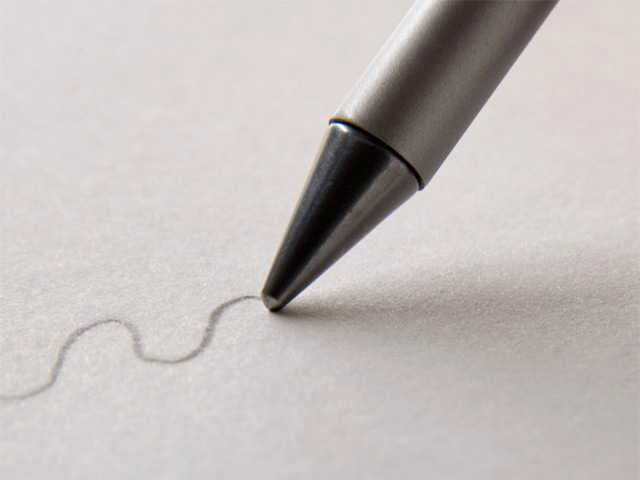 This space-age pen writes using an endless supply of metal ink, never dries, never needs sharpening, writes upside-down and even underwater.
Perfect for the Batman fan. The Batman Twin Blade Batarang is a pocket knife shaped like Batman's batarang with twin blades that flip out. It even comes with a clip for clipping on to your utility belt.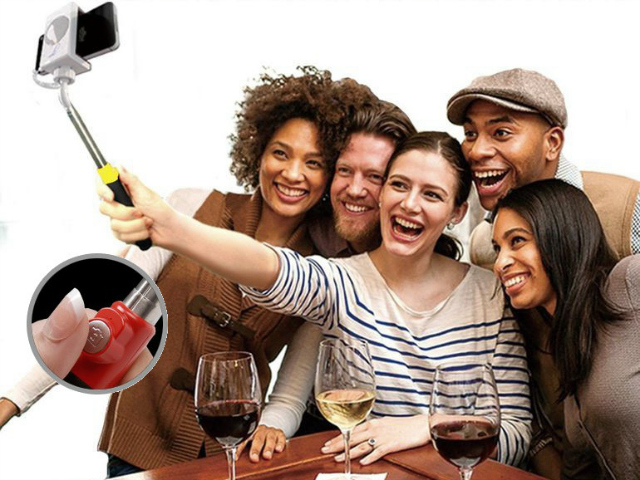 The selfie stick is without a doubt one of the gadgets of the year for 2014. Love it or hate it, it is here to stay. The Looq Extended Selfie Arm is one of the many selfie sticks or monopods available to selfie crazed crowd. Besides an extendable arm, it also has a built-in shutter remote built into the handle itself.
It is no surprise to us that the awesome or annoying (take your pick) selfie stick is the #1 gadget on GetdatGadget for 2014. Ever since we published the post on the Extendable Handheld Selfie Stick in March 2014 it has dominated the top post ranking almost every single month since then and it is not showing any signs of slowing down.