2016 has been an eventful year for the team at GetdatGadget. We have achieved quite a few milestones and for the first time ever, we broke the 100,000 views barrier in the month of September. We thank you for your support and the success has spurred us further to bringing you only the best and most unique gadgets to our pages.
While we look forward to another great year in 2017, we would like to take a short moment to look back at our most popular gadgets in 2016. On this list there are perennial favorites that have somehow managed to stay on the annual top 10 list year after year. There are also a few older gadgets that gained a lot of traction in 2016 and made it to the list. But half the list is made up of brand new gadgets that we introduced to our readers in a post posted in 2016 itself including the number one gadget of 2016.
Like they always say, without further ado, we would like to present to you, GetdatGadget's Top 10 Gadgets of 2016.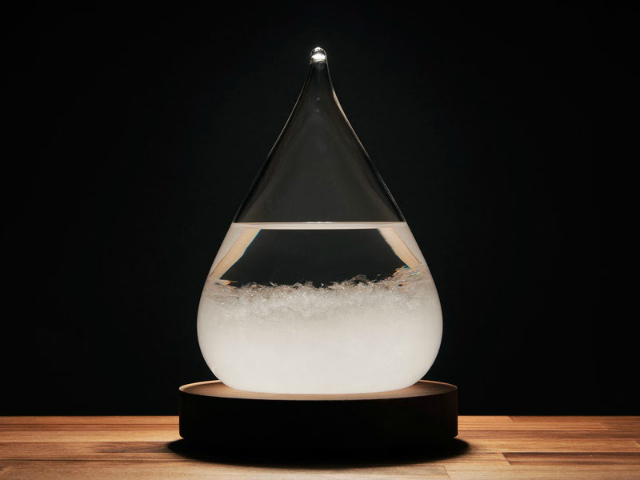 The Tempo Drop Storm Glass is a fascinating gadget. Part classical, part alchemy, part science. All combined into a modern and classy looking sealed tear shaped glass container. The Storm Glass gives a prediction of the weather by the way the mysterious chemicals inside the glass container changes. Large flakes form when the weather is snowy and you get a clear solution when the weather is bright and sunny.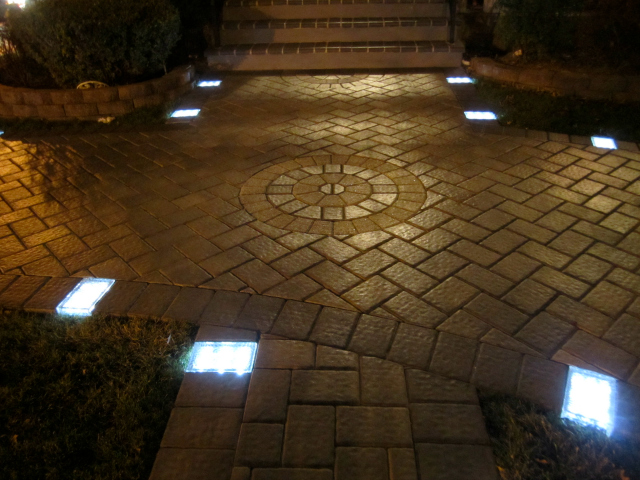 An old favorite gadget returns to the list. The Solar Brick Paver is a eco-friendly way to light up your driveway. The sun charges up the built in rechargeable batteries by day which in return power up the LEDs that light up your driveway when it gets dark. No wiring necessary and it is sized to replace your existing pavers.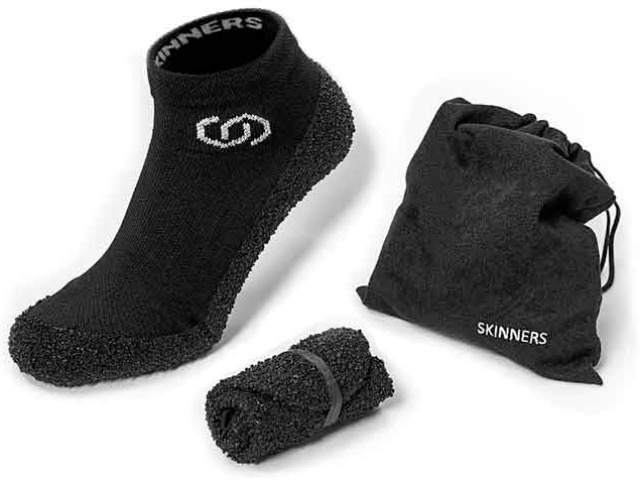 The product of a highly successful crowd funding campaign, Skinners are a cross between socks and shoes. They look and feel like socks but they have a durable, anti-slip layer at the bottom that lets you wear them around like shoes. Ideal for workouts or for long flights where you can stretch your feet without having to take off your shoes. Throw a few pairs into your carry on as they take up almost no space at all.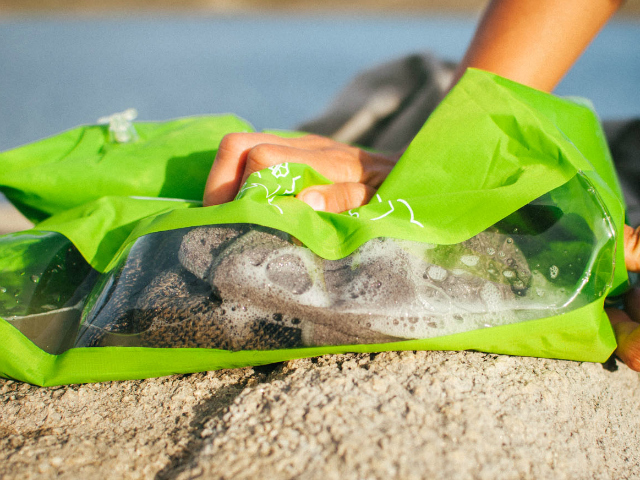 Designed for both backpackers and business travelers, the Scrubba Wash Bag is a compact, portable "washing machine" that easily fits in a backpack or carry on. To wash, just fill the bag with your laundry, add detergent and water, and seal it. Rub the laundry across the internal flexible washboard to give them a good scrub. Then pour out the water and refill with clean water to rinse. Remove clothes and hang out to dry.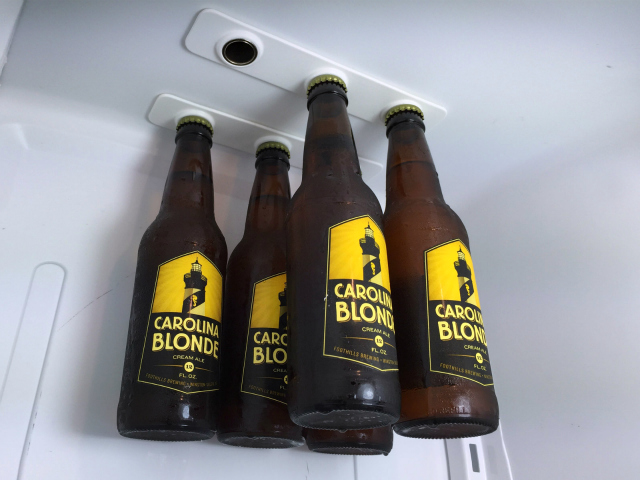 BottleLoft not only helps you save space in your refrigerator by making use of space that you can't normally make use of but it does so while making your refrigerator look super cool. Using ultra strong magnets, BottleLoft lets you hang your bottles from under a refrigerator shelf. Hanging your bottles also make them easier to see and to grab the bottle that you want.
Vibram Furoshiki Shoes is a totally unique way of wearing shoes. Inspired by the Japanese concept of using fabrics to wrap presents, these wrap around shoes are the lightest, most fitting and most comfortable shoes that you will ever wear. They are light and breezy and are perfect as an everyday shoe as well.
Last year's top gadget remains on this year's list at a respectable #4. The WonderCube is the all-in-one wonder gadget that combines all your phone accessories into a single gadget that is only a cubic inch in size. This includes a charging cable, phone stand and even a card reader.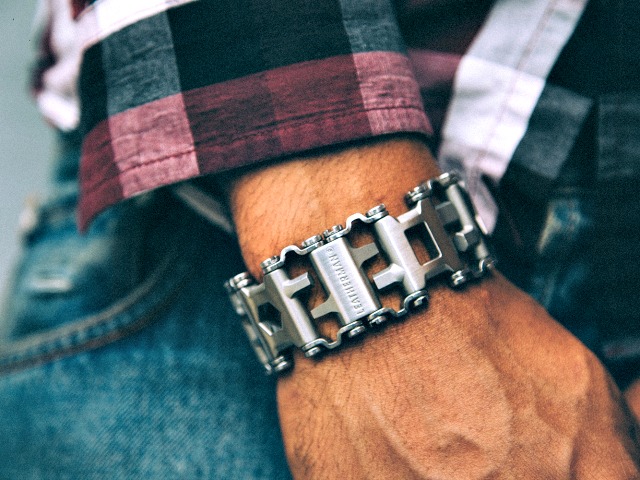 Leatherman Tread is the hottest multitool on the site. What makes it so interesting is not the number of different tools it manages to cramp into a single gadget but rather its form factor. Instead of a pocket sized multitool, the Tread is worn around your wrist like a bracelet. You can even use it as a replacement for your current watch strap thus taking up no extra space in your EDC kit.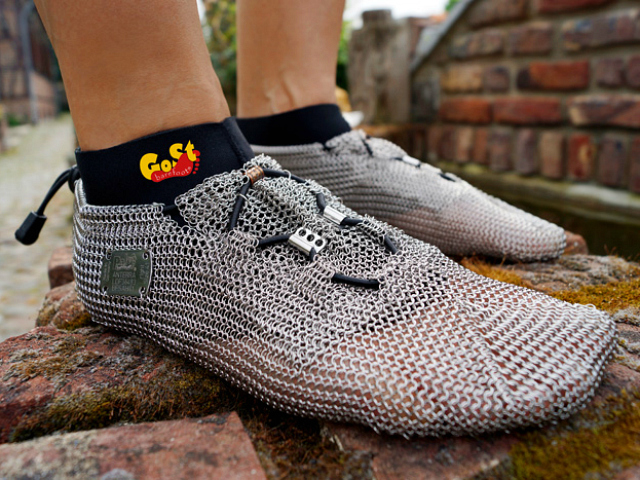 The PaleoBarefoots Outback Shoes from Gost Barefoots has more in common with the armor of a medieval knight than your favorite pair of Nikes. This is because it is made from thousands of tiny stainless steel rings linked together to form superior protection for your feet but at the same time let you experience nature first hand both on land and on water as if you are barefooted.
The #1 gadget of 2016 is a truly simple gadget that lets you make use of the space under your refrigerator shelves. The Refrigerator Sliding Drawer is just a plastic storage box with a couple of arms that let you hook over your refrigerator shelf. Sometimes the simplest ideas are the ones that catch the most attention.