Featured GetdatGadget Items on Sale at 70% Off
If you have been undecided on getting some of the amazing gadgets that we feature on GetdatGadget, here is some good news for you. Currently Fancy.com is having a huge sale on a huge list of items. As you know, we feature many items from Fancy and for a limited time, you can now buy our featured items at an incredible 70% off normal retail price. So if you have been eyeing that pair of "Follow Me Bring Beer" Flip Flops, now is the time to get them.
You have to hurry up though as each item has limited stocks. You have been warned.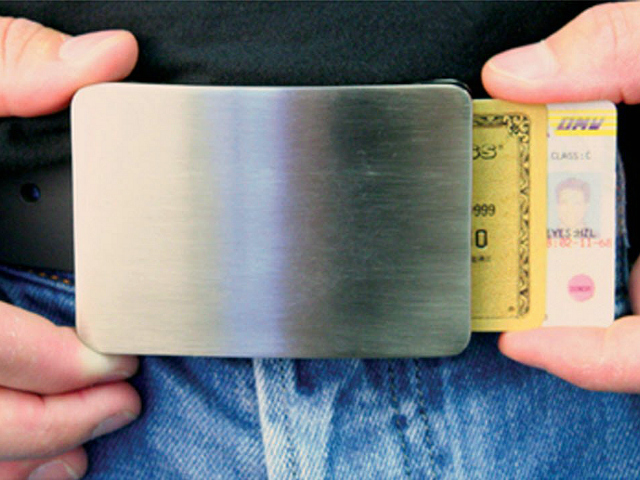 The Smart Belt Buckle is a belt buckle with a hidden compartment for storing your cards plus some cash. Perfect for thwarting would be thieves.
Leave the right message to attract the right crowd at the beach with the "Follow Me Bring Beer" Flip Flops.
The Muku Shuttr is the perfect accessory for the selfie lover. Works with both iOS and Android phones with no additional app required for most models.
The DODOcase Durables is an elegant looking leather case cum wallet for the iPhone 4 and 5. Made by hand in San Francisco.
The ExtraVerson Grip Case is a special rear stick-on cover for the iPhone 4 and 5 that enables you to fix your phone to nearly any flat and smooth surface. Works like magic!
The Kalki'd Cement Coaster not only looks like a piece of cracked pavement, it is actually made from real concrete – mixed with a little non-toxic recycled ash. You'll be surprised to learn that it is actually much more absorbent that most foam coasters.
The 360 Degree Rotating Outlet ensures that none of the outlets get wasted because they are blocked by over sized power adapters. Fits standard electrical boxes. Just remove and replace.
Want to use your professional quality tripod with your smartphone? Now you can, with the Anycase 2.0 Universal Smartphone Tripod Adapter.
Memoring. A kitschy looking USB flash drive that sits on your finger. 'Nuff said.
The Slussen DJ Adapter is a mean DJ music machine that fits on a keychain. Plug in your headphones to one of the jack while the other goes to your speakers. Use the free app to mix sounds from your entire library and send it out to the speakers. You can even do some scratching.