Ahh….Beer. The beverage that many consider as one of mankind's greatest invention. If you consider yourself a beer connoisseur or even if you cannot tell the difference between a Weißbier and a Stout (after all, a beer is a beer, is a beer) have you ever, while gulping down your beer, wondered if there is anything that will make your beer drinking experience, a better one?
Guess what? There is. Listed below are our selection of cool gadgets that any beer lover will truly appreciate and they make wonderful addition to their collection of beer paraphernalia. They range from simple beer bottle opener (but not just any bottle opener) to a machine that make beer slushies.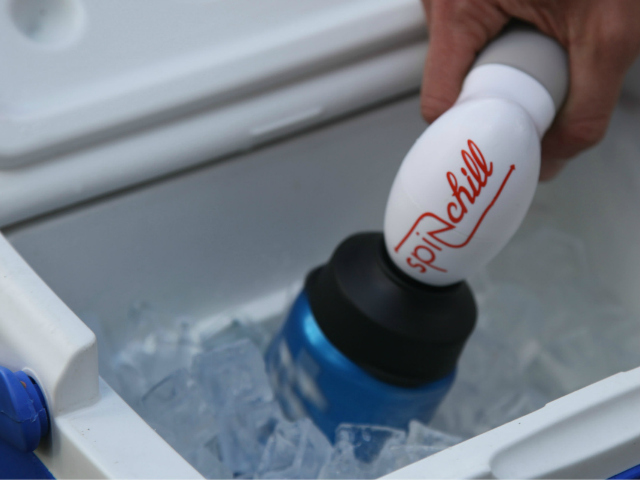 The Spin Chill is one of our most popular gadgets on the site. It is difficult not to like this beer chilling gadget. All you need is the Spin Chill, a bucket of ice water, a can of beer and about a minute of your time. That is all it takes to turn a can of lukewarm beer to an icy can of thirst-quenching beer.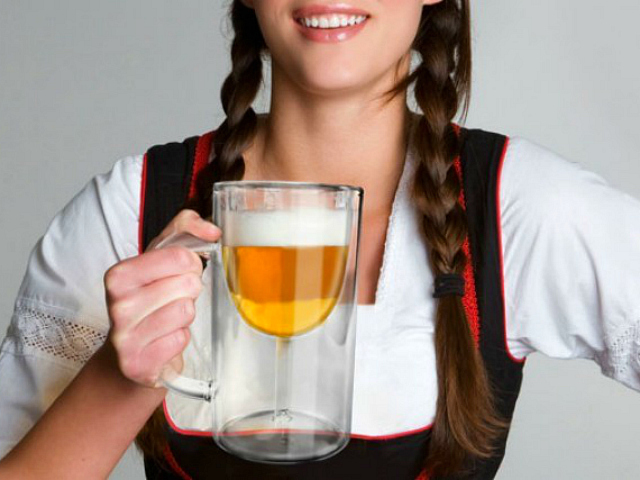 Is it a wine glass or a beer mug? Well, the Weinstein from Fred & Friends is both. This is the ideal geek gadget for both the wine lover and beer drinker. Add a little bit of class (and a lot of humor) with this one-of-a-kind beer mug cum wine glass.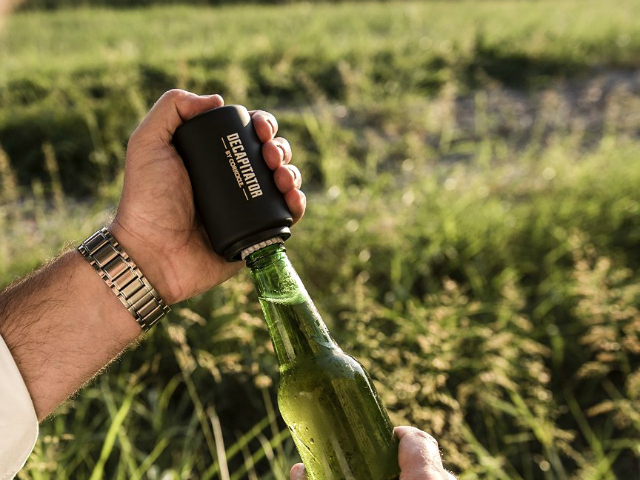 The Corkcicle Decapitator is a bottle cap opener but as you can probably tell from its name, it is no ordinary bottle cap opener. Just slip the Decapitator over a beer bottle, press down, and it automatically and flawlessly removes the cap with almost no effort at all. Perfect for that beer party you are planning to hold.
The "Follow Me Bring Beer" Sandals may not make your beer drinking experience better but they may score you free beer which is just as good or even better in our books. These awesome sandals from FlipSidez are just what you need to get the right message across at the beach and to get the party started.
Koozies are great for keeping a chilled can of beer cool for a longer period of time. Think of the Corkcicle Arctican Can Cooler as a koozie on steroids. It uses a vacuum-sealed double-walled stainless steel container to hold in the chill. If that is not enough, it comes with a bottom screwed on cooling core to keep your beer cool for up to an amazing 3 hours.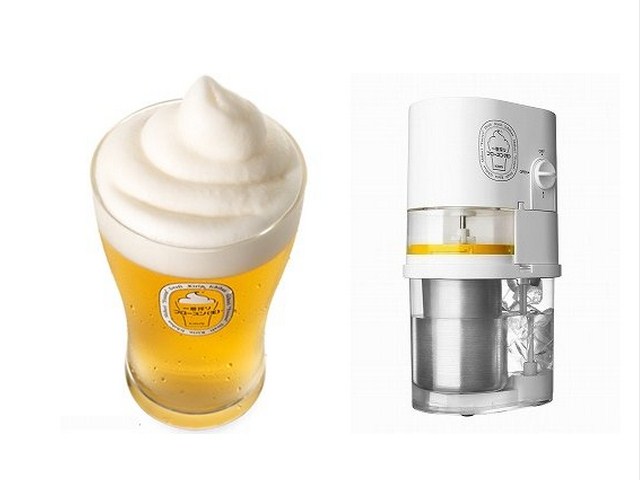 You may associate slushies with kids but you will think differently once you have tasted frozen beer slushies made using Kirin's Frozen Beer Slushie Maker. Invented by Japanese beer producer, Kirin, the Frozen Beer Slushie Maker was made to cater to the Japanese trend for super cold beer. The beer slushie can now be enjoyed the world over.
If the Arctican is the koozie on steroids, then the Koolernaut is the koozie for the beer connoisseur. The Koolernaut uses a similar cooling core or ice puck for cooling the beer but the whole idea is not to keep the beer cool but rather chill the beer to the perfect temperature for enjoying. The Koolernaut even comes with a helpful digital temperature that helps you check the temperature of your beer.
According to the makers of the Koolernaut, different beers have different ideal temperatures. A helpful chart of the ideal temperatures for various types of beer is printed out on the Koolernaut insulator itself.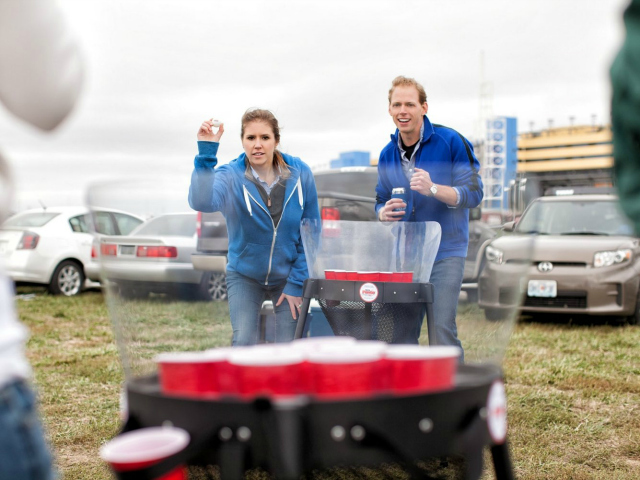 The only thing better than a beer is an excuse to drink a lot of beer. The MegaPongo is just the excuse that you need. MegaPongo lets you set up a game of Beer Pong in just minutes. It comes with 2 sets of beer holders, backboards that you can customize with decals and team decorations, 40 target cups, 2 collection cups and 12 ping pong balls. All you need to do is supply the beer, of course.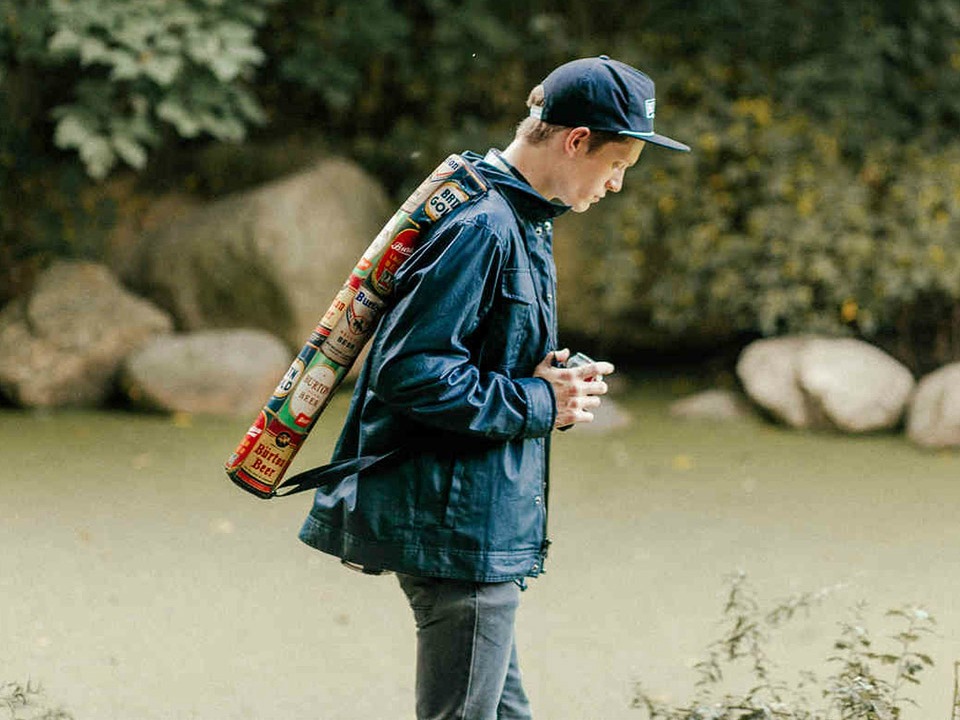 The Beeracuda is for the beer lover who is always on the go. It is basically a much cooler way to carry a six pack. There is even a built-in koozie on the strap to store one can for easy access. Carry this to your next gathering and instantly become everyone's new best friend.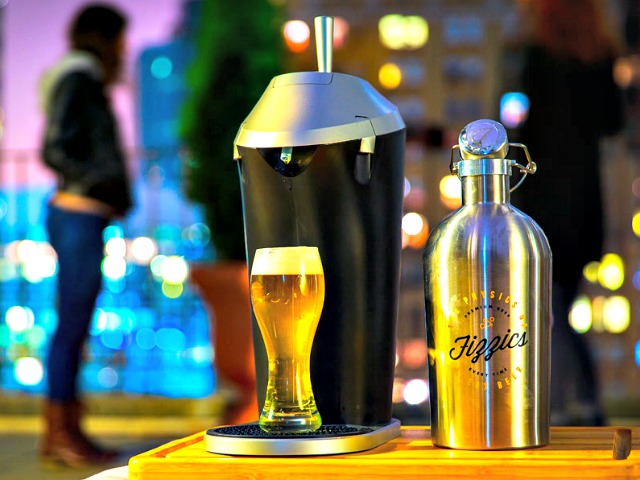 Fizzics is the portable draft beer system that makes any beer from a can, bottle and growler taste as good as those that come straight from the brewer's tap. While it is not exactly turning water into wine, it does sound a lot like hocus pocus. However, there is actually quite a bit of science involved in this process. We can tell you about it but then we have to kill you. Or you can just click on the "Read more" button below for the nitty gritty science.