10 Must Have Gadgets for your Car
For most people, a car is most likely the second most expensive item that they invest in after a home. Many of us also spend a whole lot of time in our cars, commuting to work or even as part of our job. Therefore it is not surprising that many car lovers put a lot of care and attention to their much prized possesion. Often to the chagrin of their spouse or significant other.
If you can identify with this or know of someone who treasure their car above everything else, we have prepared a list of the best car gadgets that any motorhead would love to add to their car.
Have you ever dropped spare change, keys, your phone, bits of food and other small items into the gaps between your car seats? Remember the hair tearing frustration as you desperately try to retrieve the items? This can now be a thing of the past with the Drop Stop, the original patented car seat gap filler.
Designed to fit most vehicles, the Drop Stop contract or expands to fit whatever gap size thus preventing items from falling into the gaps.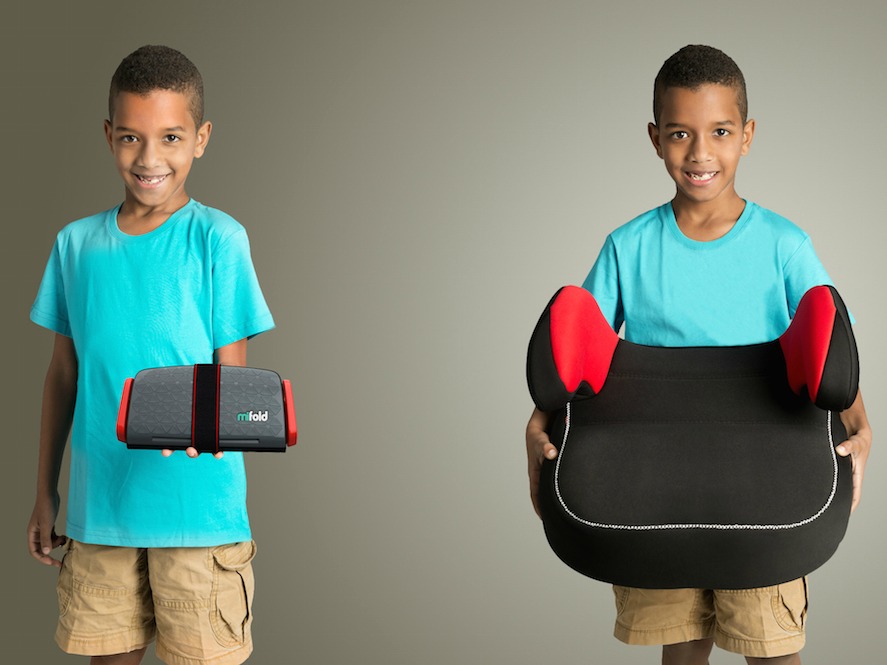 Booster seats are essential safety equipment if you have to transport a child in your car. However, traditional booster seats take up a whole lot of space and are a huge hassle to install and remove. Most families end up buying multiple booster seats for each car so that they don't have to transfer the seat. This is both an expensive and highly inefficient use of car space.
The Mifold Booster is one tenth the size of a normal booster seat but is just as safe. Installing and using one takes literally seconds. And when you don't need it, just fold it up and pop it into the glove compartment or store under the seat.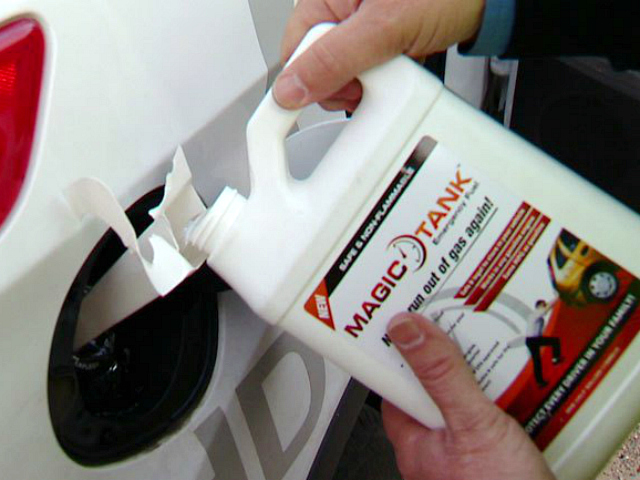 Among a driver's biggest nightmares, ranked highly is likely the fear of running out of fuel in the middle of nowhere. When this situation arises, you can only pray that you have a working cell phone and at least one signal bar. If only you can bring along spare fuel like a spare tire.
With the Magic Tank Emergency Fuel, you can. It is a specially formulated fuel with the highly flammable components removed for safety. You can store it in your trunk and it will last for 10 years, ready to be used in an emergency.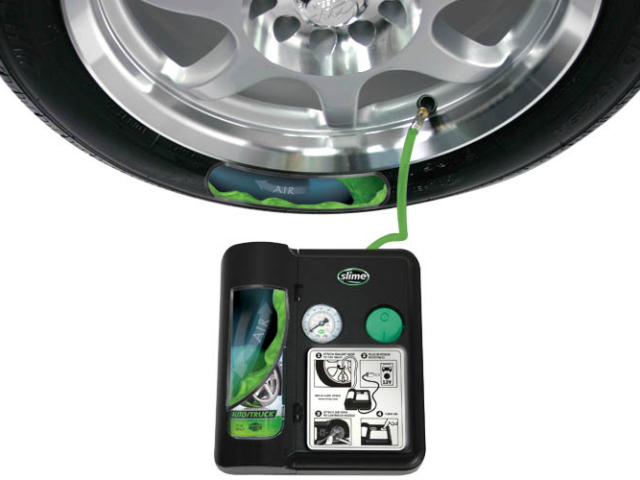 While all cars come with a spare tire, many do find themselves in a situation where the spare is just as flat as the flat tire they want to replace. This is because most drivers neglect maintaining their spares to ensure that they are in good condition.
With the Spair Flat Tire Repair, you can seal the puncture on a flat tire and re-inflate it in just under 7 minutes. That is probably less time than it takes to remove a spare from your trunk. Best of all, you don't even have to remove the flat tire. It is the perfect back-up accessory for those who neglect their spare tire.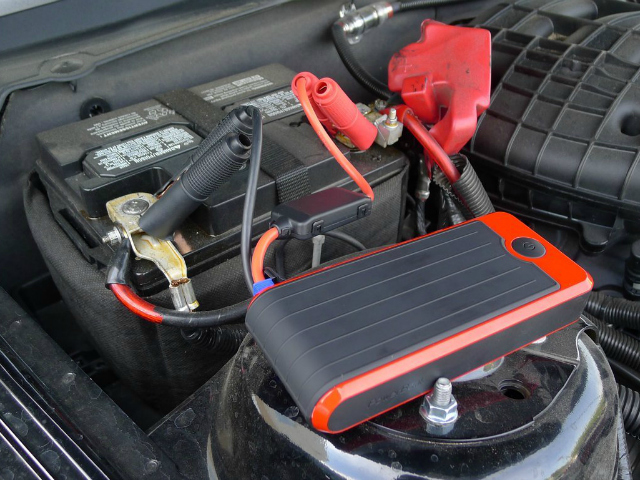 Due to our mobile devices ever increasing battery power demands, many users are resorting to carrying around power banks. The PowerAll Portable Power Bank doesn't just power up your smartphone when its battery is dead but it can also bring your car battery back to life.
Just connect your car battery to the PowerAll with the included jump cables and it will juice them up allowing you to jump start your car.
The Styx Car Charger Plus Power Bank is yet another power bank designed specifically for your car. While it doesn't jump start your car batteries, the Styx does have several features that make it a great gadget for your car.
Firstly, the Styx acts as a charger for your USB devices. Just plug it into your car's cigarette lighter and just connect to your device using the included USB cable. When it is not charging your device, the built-in rechargeable battery gets charged instead. This ensures that you will almost certainly have a fully charged portable power bank when you need one.
Last but not least the Styx also has a built-in LED flashlight. It is not very bright but it is ideal for lighting up the glove compartment or for looking for something under the car seat.
Nowadays GPS navigation is a must-have for most drivers. However, they can also be a dangerous distraction for drivers as they have to take their eyes off the road when looking at the display. The Hudway Glass improves road safety by projecting the GPS direction display on the car's windshield.
It uses a concept similar to the heads up display (HUD) on a jet fighter and it works with most GPS navigation apps.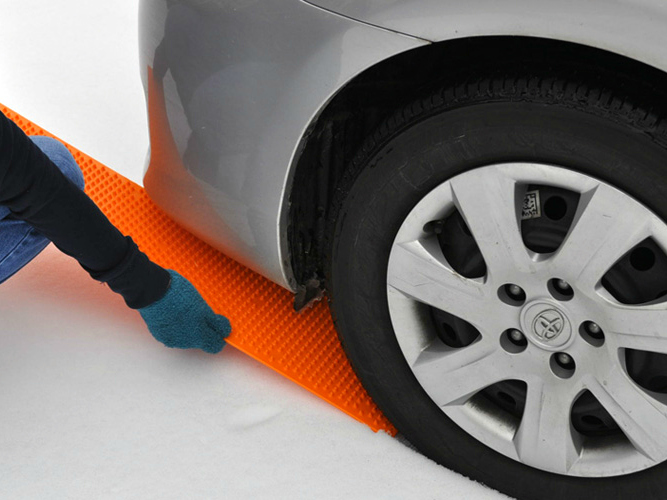 The Portable Tow Truck does exactly what its name suggests. It is a traction mat that folds up compactly to fit under your car seat that can be deployed to free your car should it get stuck in mud or snow. When placed under the wheel, the provides enough traction for your car to slowly drive away to a safer spot.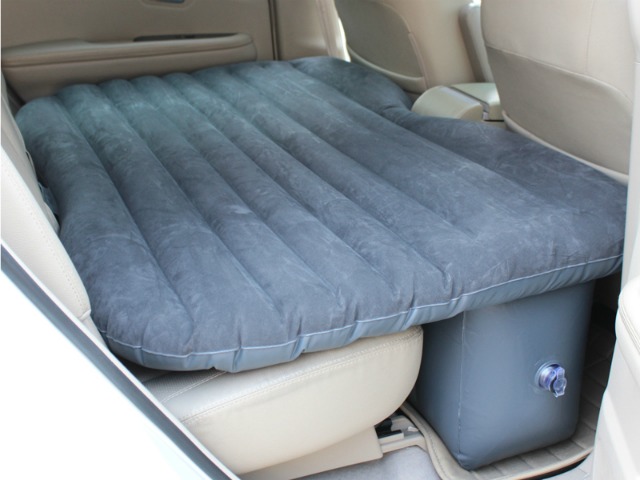 While it won't be as comfortable as your bed but if you are ferrying kids on a long trip, the Inflatable Car Airbed is the best add-on for your backseat. It fills up the gap where you normally place your feet and creates a fairly large flat and comfy sleeping space. It can also be used for transporting large pets.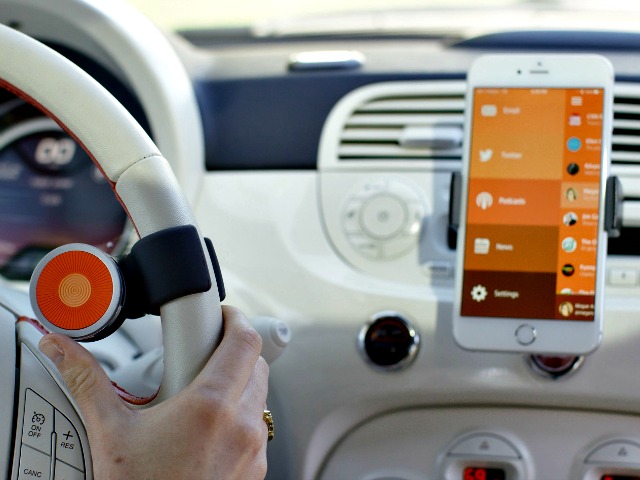 We all know that fiddling with the phone while driving is dangerous but many of us still do it putting our lives and the lives of others at risk. The O6 smart controller lets you control and access most of your smartphone's essential functions without having to take your eyes off the road.
It has an intuitive and smart multi click wheel system that is reminiscent of the old iPod touch wheel. With haptic feedback from the wheel and voice feedback from your phone, you can listen to your email, text and even your Facebook feed being read out to you. You can even make short replies, all without ever touching your phone.