For most people, a car is most likely the second most expensive item that they invest in after a home. Many of us also spend a whole lot of time in our cars, commuting to work or even as part of our job. Therefore it is not surprising that many car lovers put a lot of care and attention to their much prized possession. Often to the chagrin of their spouse or significant other.
If you can identify with this or know of someone who treasure their car above everything else, we have prepared a list of the best car gadgets that any motorhead would love to add to their car.
For owners of vehicles with just a single cigarette lighter adapter (CLA), you and your passengers don't have to limit your devices' playtime to save on battery. With the Belkin Road Rockstar, up to 4 of you can charge your USB devices at the same time. Yes, even your backseat passengers will have access to 2 USB ports of their own right at the back of the car. Happy passengers also mean less stress and a much more peaceful drive for the driver.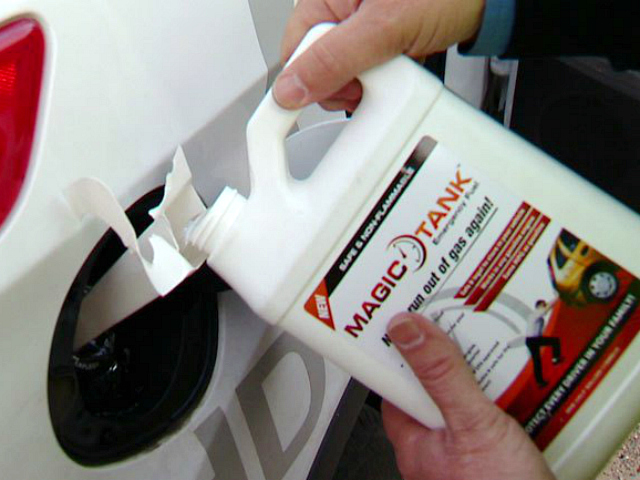 Among a driver's biggest nightmares, ranked highly is likely the fear of running out of fuel in the middle of nowhere. When this situation arises, you can only pray that you have a working cell phone and at least one signal bar. If only you can bring along spare fuel like a spare tire.
With the Magic Tank Emergency Fuel, you can. It is a specially formulated fuel with the highly flammable components removed for safety. You can store it in your trunk and it will last for 10 years, ready to be used in an emergency.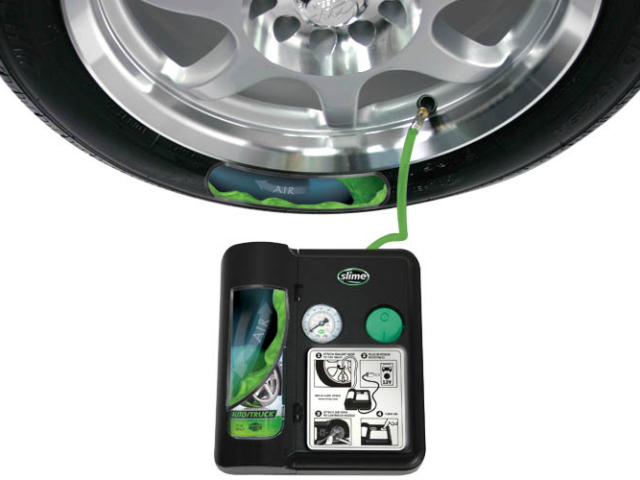 While all cars come with a spare tire, many do find themselves in a situation where the spare is just as flat as the flat tire they want to replace. This is because most drivers neglect maintaining their spares to ensure that they are in good condition.
With the Spair Flat Tire Repair, you can seal the puncture on a flat tire and re-inflate it in just under 7 minutes. That is probably less time than it takes to remove a spare from your trunk. Best of all, you don't even have to remove the flat tire. It is the perfect back-up accessory for those who neglect their spare tire.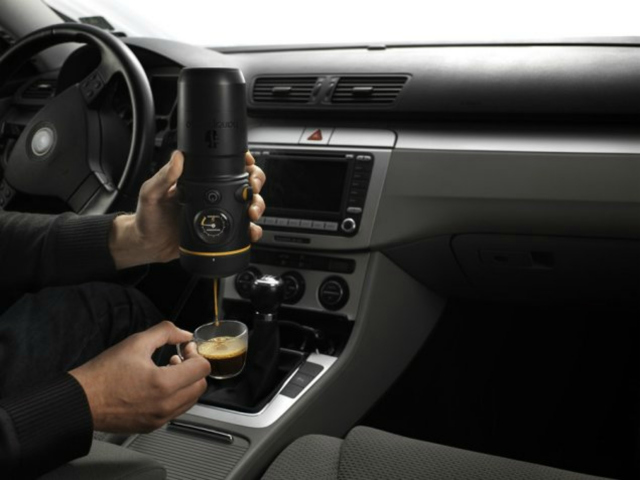 For those who don't even have the time to line up for their espresso at the local coffee joint, the Handpresso Auto Espresso Maker is just what you need. Now you can have your coffee break while on the go because it is like having your very own portable espresso making machine. With the Handpresso Auto Espresso Maker, you can have your espresso freshly prepared for you in your car while on the way to work.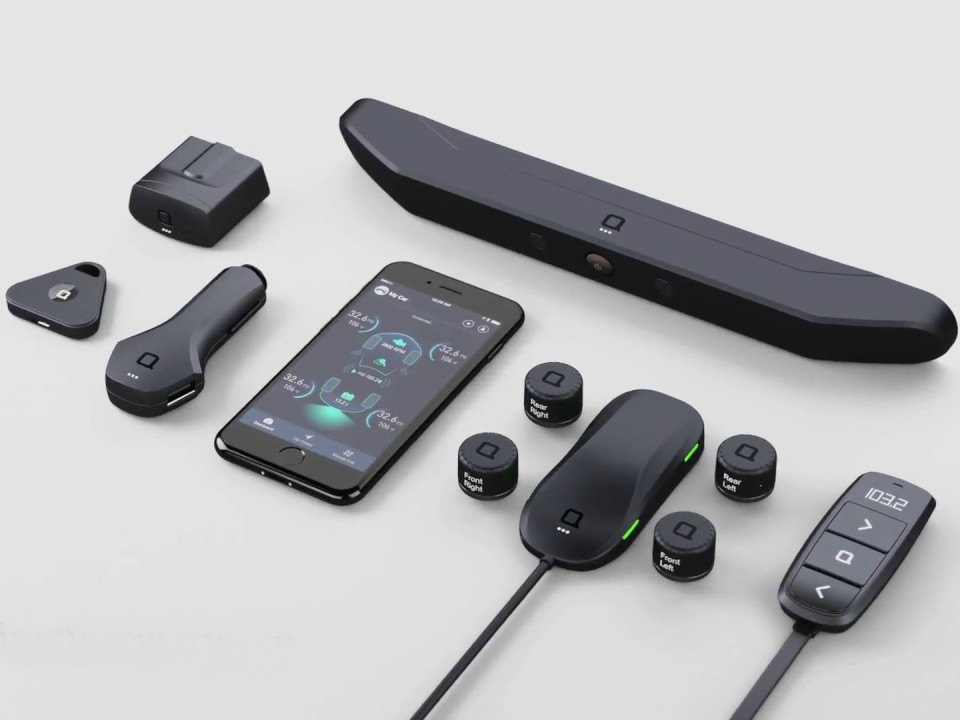 The ZUS Connected Car devices are designed for those who owns an older model car. An older model may drive as well (or better) than the current models but they do lack many features that current model owners take for granted. Best of all, installing these devices requires no wiring or complicated setup. You can do it all on your own. These devices range from backup cameras to tire monitors to car audio remote controller.
Nowadays GPS navigation is a must-have for most drivers. However, they can also be a dangerous distraction for drivers as they have to take their eyes off the road when looking at the display. The Hudway Glass improves road safety by projecting the GPS direction display on the car's windshield.
It uses a concept similar to the heads up display (HUD) on a jet fighter and it works with most GPS navigation apps.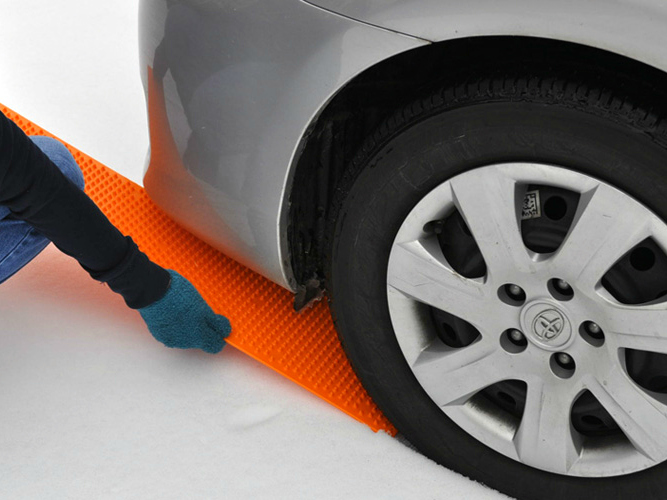 The Portable Tow Truck does exactly what its name suggests. It is a traction mat that folds up compactly to fit under your car seat that can be deployed to free your car should it get stuck in mud or snow. When placed under the wheel, the provides enough traction for your car to slowly drive away to a safer spot.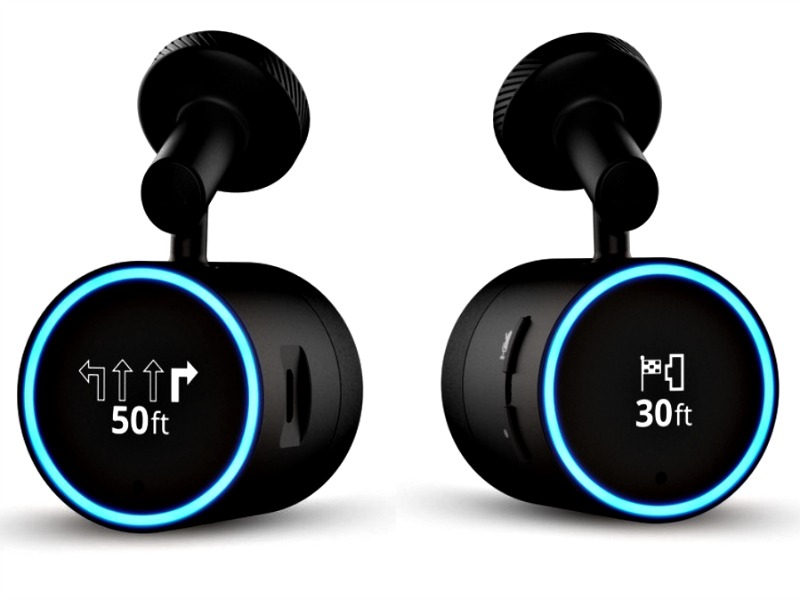 The Garmin Speak as you might have guessed, is first and foremost a Garmin GPS navigation device for your car which has Alexa built in. It has a tiny display screen that shows turns when navigating.
While it is quite cool to verbally ask Alexa to find you the closest gas station or recommend a cafe, the Garmin Speak's biggest appeal is not communicating with your GPS device via voice control but the fact that it allows you to do almost everything that you can do with Alexa at home but in your car. Ask Alexa to read out your news briefings, ask about the weather or control music playback. You can even do your Amazon shopping while you drive.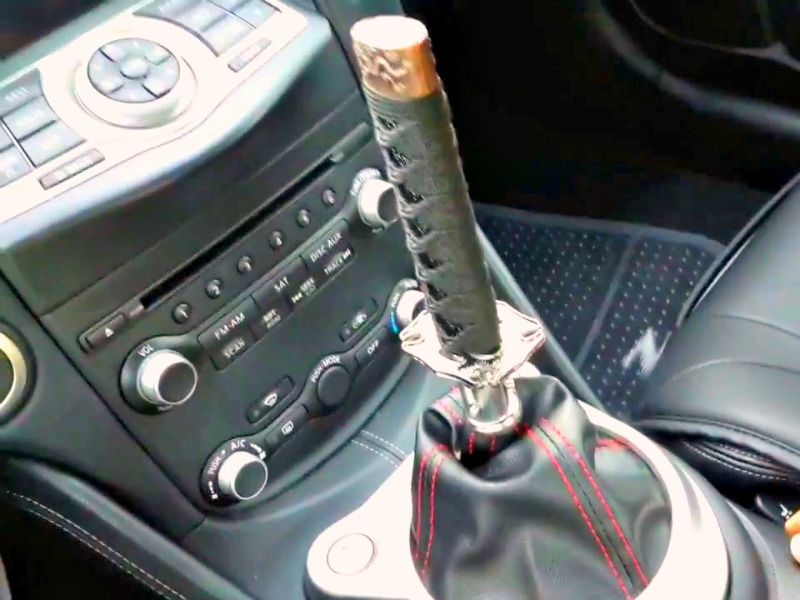 The Japanese Bushido code has 8 virtues. Among them are honor, patience and self-control. As any modern day driver who has to deal with horrendous traffic and reckless road bullies will tell you, these are all essential virtues to have. The samurai's greatest possession is his katana or samurai sword and it is always by his side. The modern day driver cum samurai can now do the same with the Samurai Sword Shift Knob.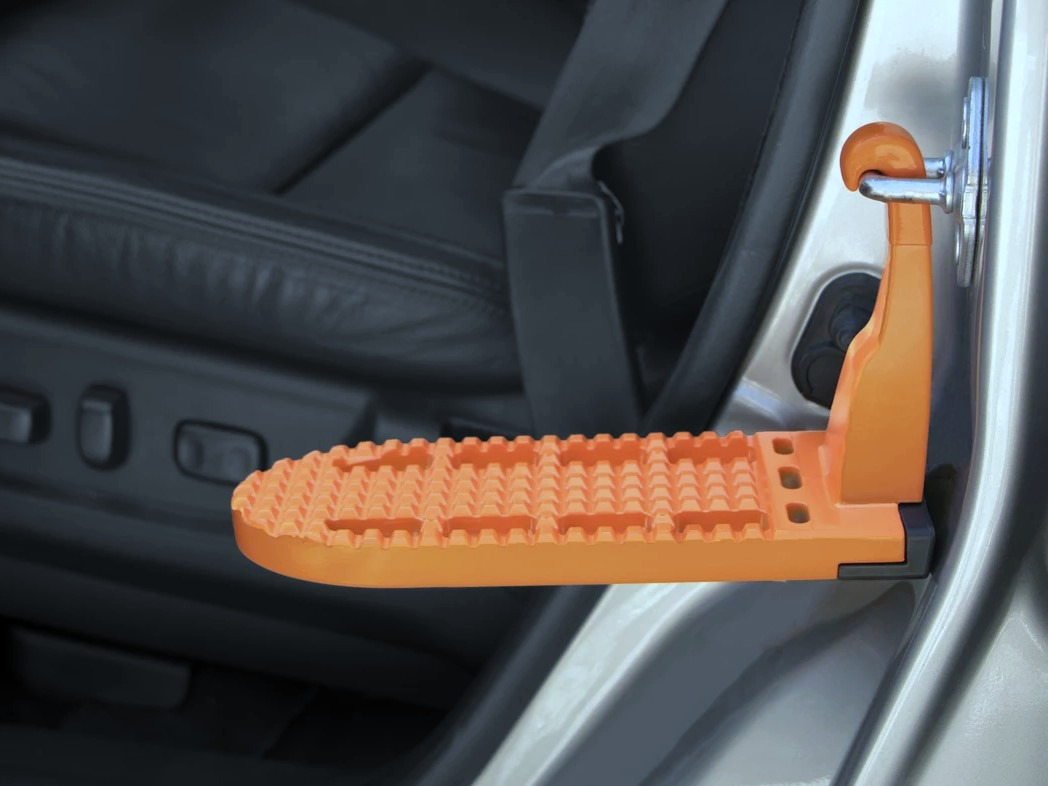 Storing cargo on top of a vehicle is great solution to creating storage from literally thin air. Accessing the rooftop storage though is a whole lot more troublesome compared to the trunk. The Moki Door Step makes accessing the vehicle rooftop storage just a single step away. It is a simple device that hooks over one of the vehicle's u-shaped door latches. There are rubber bumpers to prevent scratching the door frame. The best thing is that it works with just about any vehicle out there.