A huge number of employees are currently working remotely from home. Some by choice. Most due to lock downs and quarantine requirements. That means that many are not that prepared to work from home.
To be truly productive, working from home does not mean plonking your laptop computer on your dining table. You need to create a conducive environment, Here are GetdatGadget's recommended gadgets to help you survive working from home.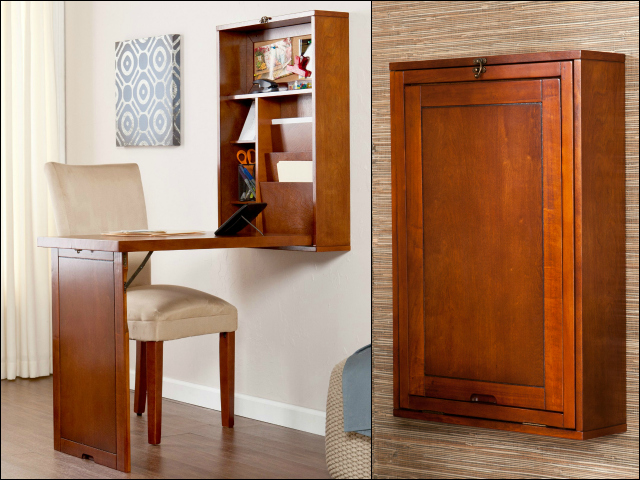 Most of us do not have the luxury of having a dedicated room as a home office. However, that does not mean you cannot have a proper dedicated work desk even if you live in a tiny apartment. The Fold-Out Convertible Desk is an instant office ideal for apartment or small home dwellers.
It has a working surface for either writing or working with a laptop. The attached cabinet has lots of storage space for stationery and other work stuff. Best of all, when you are done for the day, just fold up the desk and free up the space.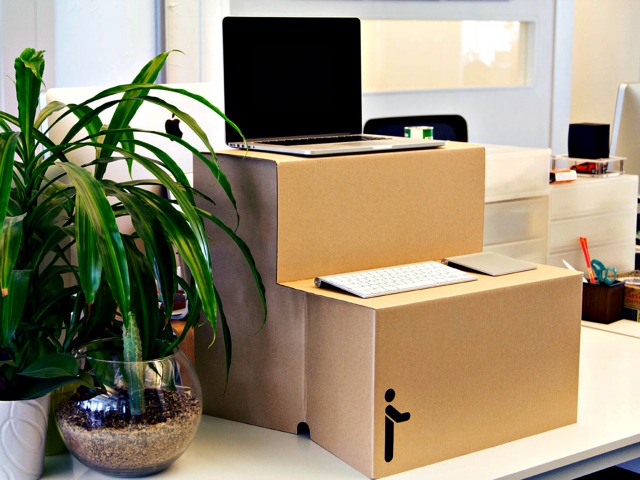 A good alternative to a normal work desk is a standing desk. Standing Desks keep you on your feet and prevents health problems related to sitting down for extended periods of time.
While a stand up desk is a good idea, having a permanent standing desk at home might not be ideal space wise as wise as budget wise. The Oristand is a great alternative. It has all the benefits of a standing desk but folds up for easy storage when you no longer need it. It also cost a fraction of normal standing desks.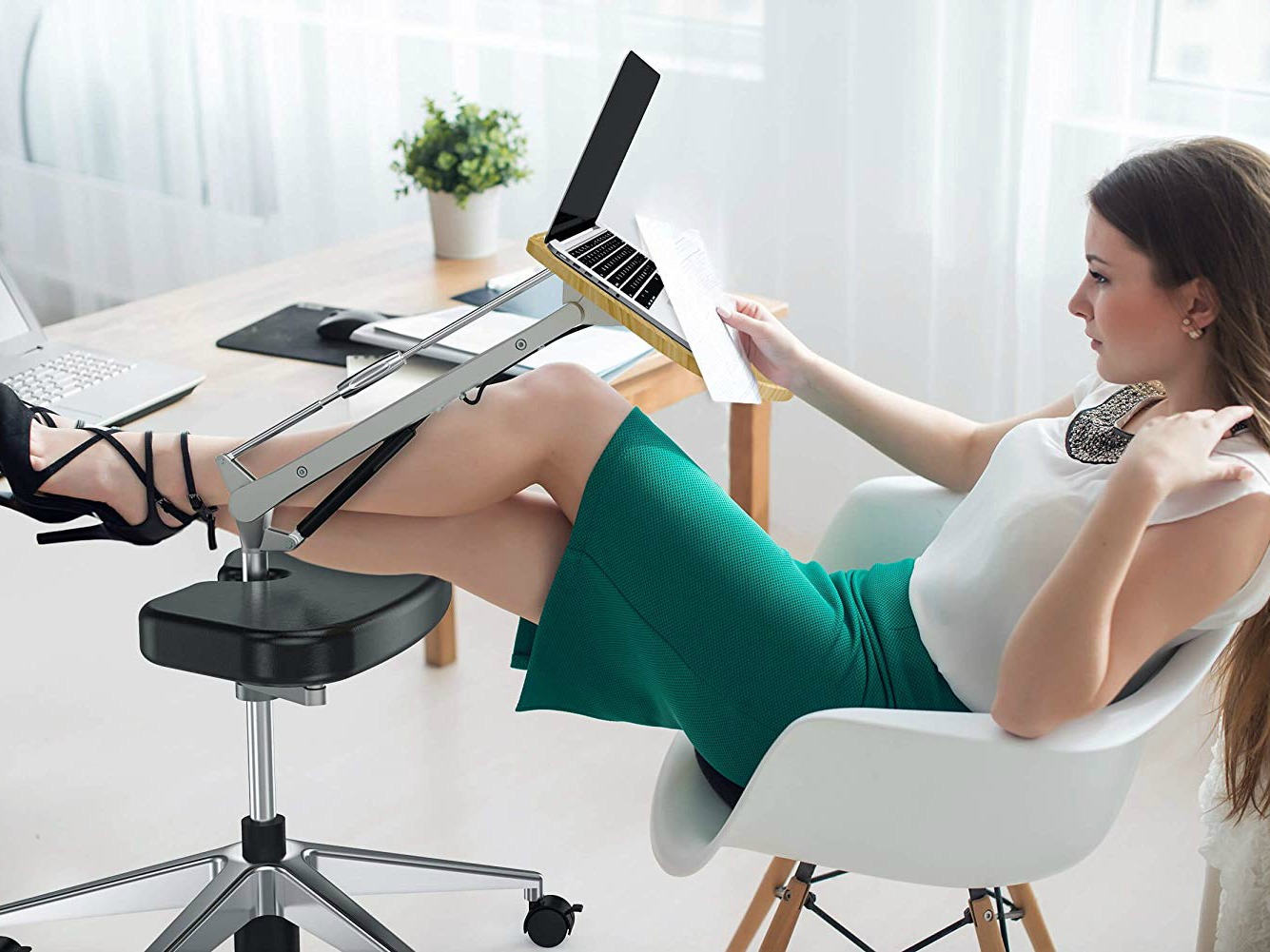 Not everyone wants a permanent piece of furniture like the Fold-Out Desk. Or a Standing Desk that doesn't allow for you to sit down as well. You want versatility. We hear you. What you need is the RoomyRoc Mobile Laptop Desk.
This truly versatile and very portable laptop desk lets you work in whatever position you choose. You can sit down, stand up and even lie down if you choose. It even comes with a footrest in the sitting down configuration for the ultimate in working comfort.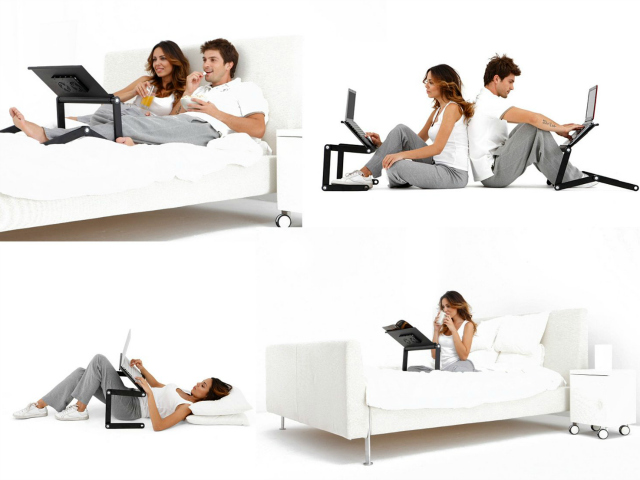 Perhaps not as versatile but definitely more cost effective, is the Portable Laptop Desk. Its multiple configurations allow you to use your laptop in while sitting, standing or lying in bed. In fact, its many uses is probably only limited by your imagination.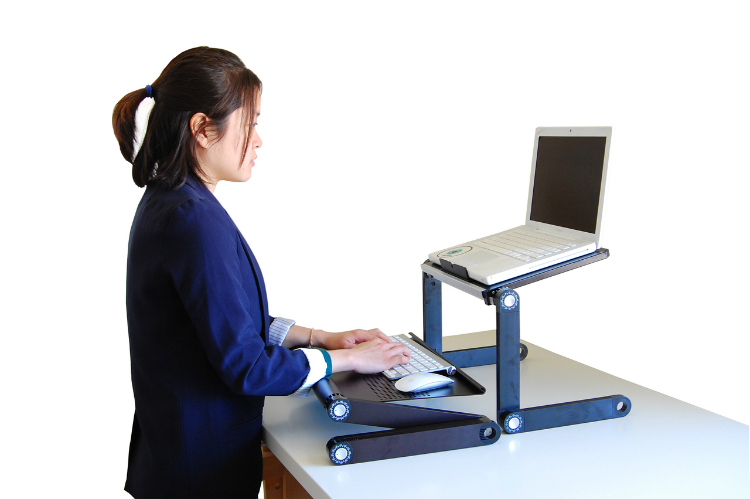 For the creative and more visual types, not having a large whiteboard to doodle on may be a hindrance to their creativity. On the other hand, having a large whiteboard at home may not be idea either.
How about turning any large smooth surface into a whiteboard? This can be a wall, the surface of your work desk or even a door. Think Board is a transparent sheet that you can temporarily stick on any smooth surface. It is also easily removable without damaging the surface under it.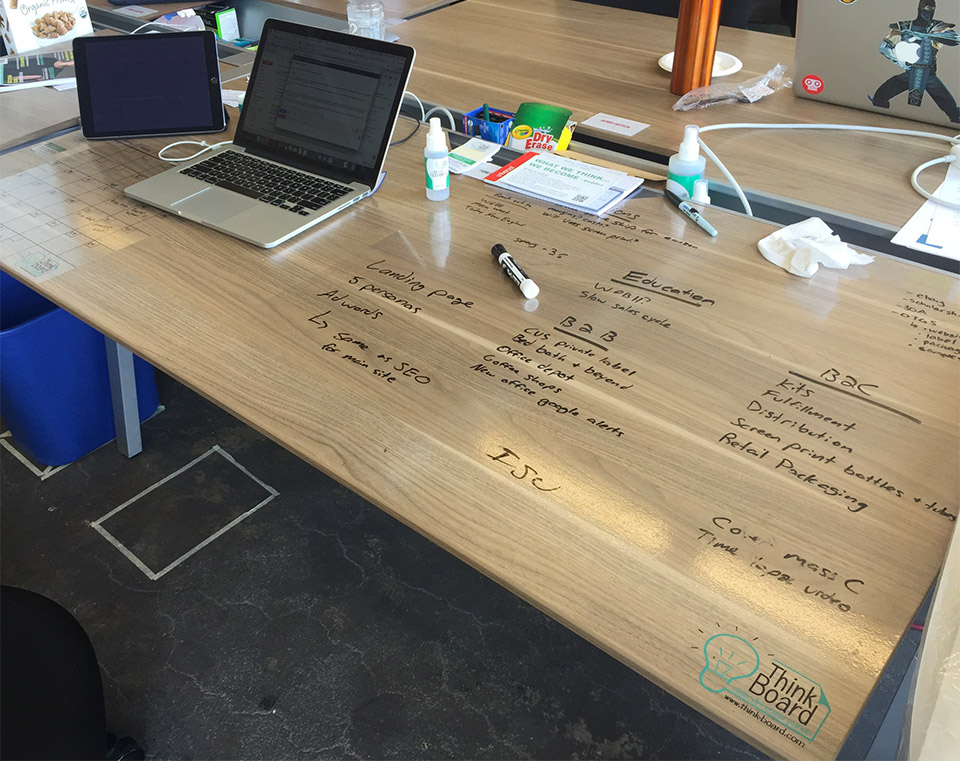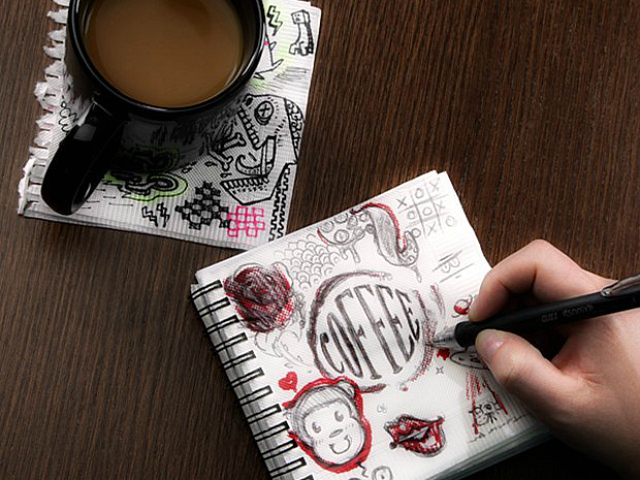 What if your creative juices flow better if doodling on a smaller surface ,like a napkin? You may no longer frequent your favorite coffee hangout place. But you can bring that coffee shop experience back home with the Napkin Sketchpad.
This brilliant product consists of 120 pages of blank napkin pages bind together to form an idea sketchpad. Not only will you now have napkins to doodle on, you won't risk losing them either.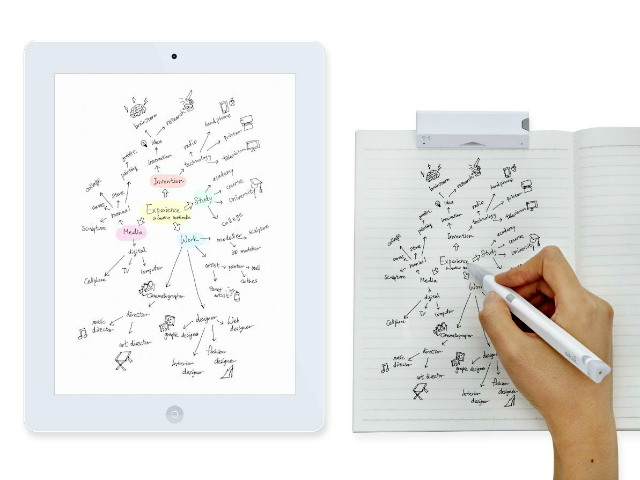 If a whiteboard or a napkin is not your style, perhaps you prefer a plain old notepad. The Equil Smartpen lets you use write, sketch or draw on any notepad. Then instantly transfer your thoughts in digital form to your iOS, Android, Mac or Windows device.
The smartpen even captures text and sketches in real-time and can be viewed instantly on a connected smartphone or tablet device. This makes sharing or brainstorming ideas with others possible.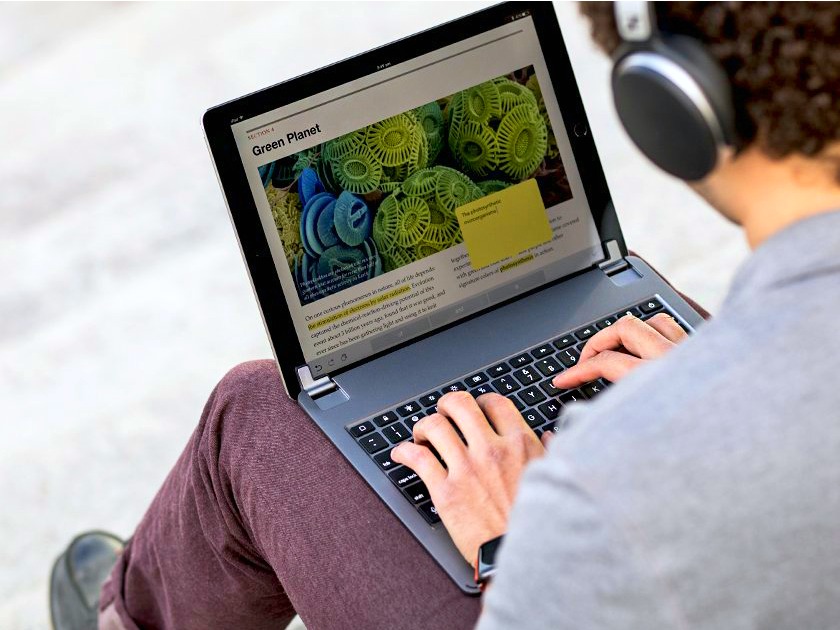 An iPad or iPad Pro is great for consuming content. However, to be used as a true productivity tool and to use it as a remote working device, you need a keyboard. There are many available options when it comes to compatible keyboards. However, we really liked the Brydge keyboards that are specifically designed for iPads and iPad Pros.
The keyboard virtually turns your iPad into almost a MacBook. The 2 devices fit so well together, you would have thought that the keyboard is a part of the iPad. The best part is of course when you are done with work, remove the keyboard and return to using the iPad for play.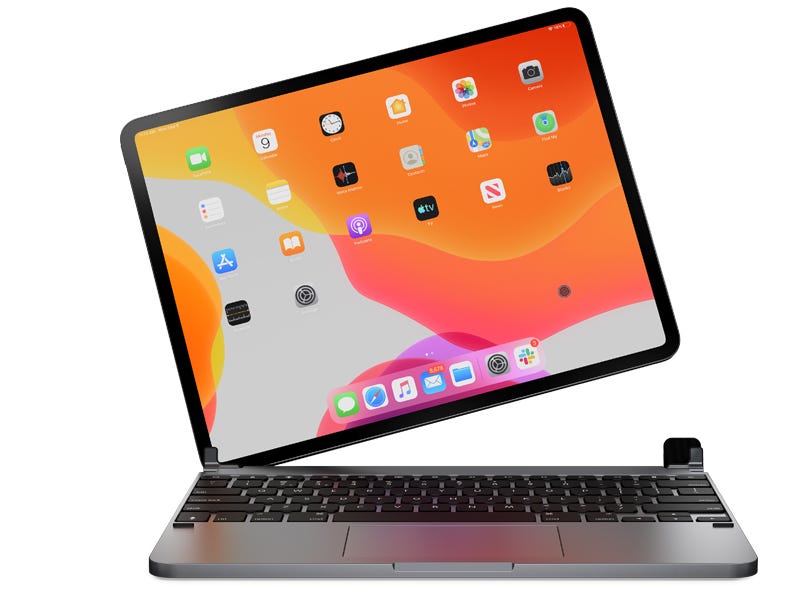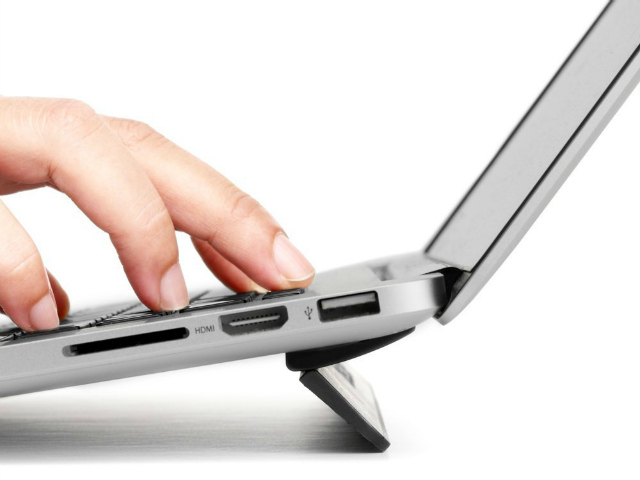 Even you are already using a proper laptop to work remotely, typing for extended periods on a laptop keyboard can cause your wrists to suffer from carpal tunnel syndrome. Instead of plugging in an external keyboard, you can use the Kickflip.
What the Kickflip does is to prop up the angle of the laptop keyboard just like the kickstand on most stand alone keyboards. It sticks to the bottom of your laptop using a removable adhesive.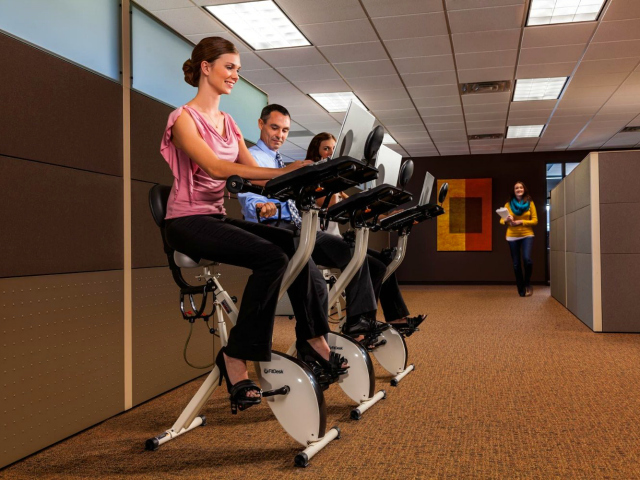 Since you can neither go to work or to the gym, why not do both at home? And at the same time? Introducing FitDesk, an exercise desk and work desk hybrid. The video below speaks for itself and no further explanation is necessary.