Do you have what it takes to survive a zombie apocalypse? There is much more at stake than just your survival as the fate of the human race may ultimately rest on your shoulders. Chances of your survival increases significantly if you are prepared for a zombie apocalypse. Besides binging on all the zombie movies from Dawn of the Dead to Shaun of the Dead and all 6 seasons of The Walking Dead, you might also want to stock on your zombie survival gear and knowledge.
No idea on what gear you might need? Don't panic! We are here to help. Here are the top 10 gadgets that would be of help to anyone in a zombie apocalypse. They will help to even your odds a little bit in your favor. And remember, in the brain and not the chest. Head shots are the very best.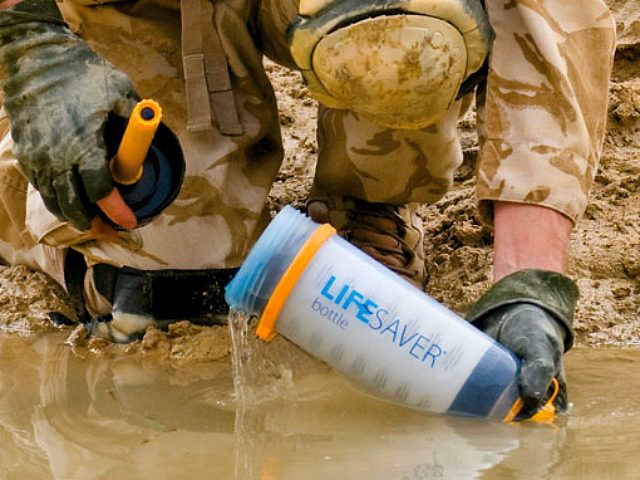 The Lifesaver bottle is essential to provide you with clean drinking water. Remember, with water supply systems non-operational, sources of safe drinking water may be scarce. The bottle holds 750 ml of water which should be enough to last a day with careful rationing. It uses filters and not chemicals to purify water. You can either drink right from the bottle or pour it out to another container to share with others.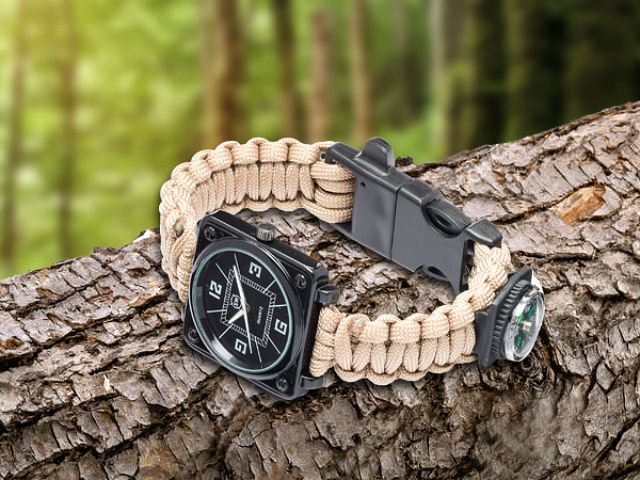 A watch might be very important during a zombie apocalypse but a survival watch is a fool-proof method to have some emergency survival tools with you at all times. The watch strap itself unravels into a 12+ feet paracord which can be excellent for creating a shelter, a wound tourniquet, sling your arm, creating a trip-wire or trap, or for fishing by splitting the cord's individual strands to use as fishing line or create a netting.
The survival watch also comes equipped with a compass and magnesium flint-rod fire starter with scraper.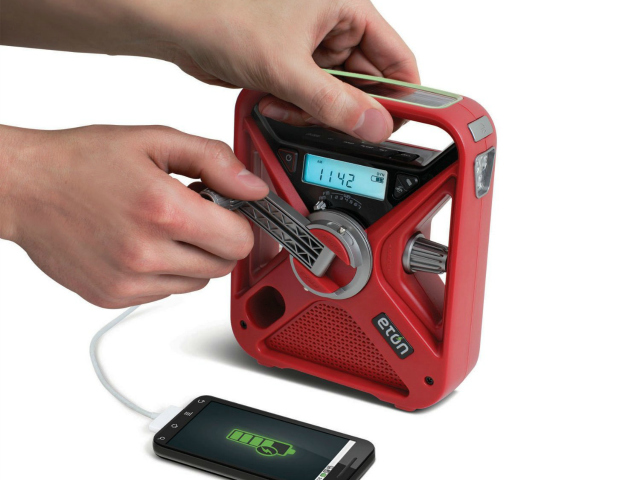 To have any hope of long term survival during a zombie apocalypse, survivors will need to group together and create safe areas. And the only way to communicate with other survivors is through the use of emergency radio. The American Red Cross FRX3 is an emergency radio that can be powered using a hand crank. The radio receives continuous weather broadcast from the National Weather Service (NWS). The NWS also broadcasts emergency alerts such as national security, public safety announcements and most likely safe zones that are zombie-free.
The FRX3 also doubles up as an emergency light and until the cellular services go down and thus render your phone useless, it can also be used to charge your phone.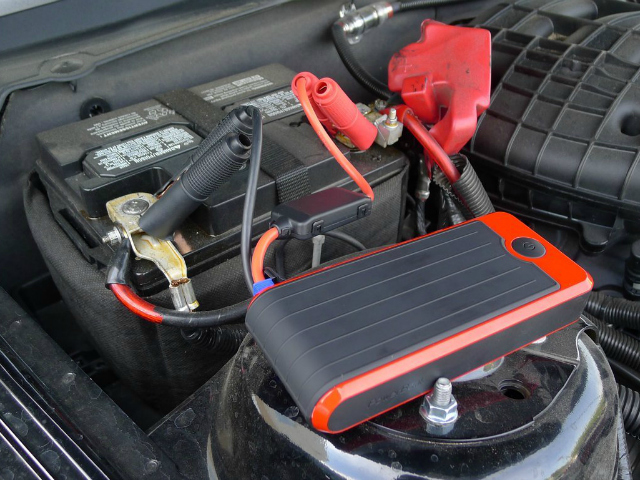 If you watch zombie apocalypse movies or TV show, you would no doubt have noticed the many abandoned cars on the road. You have also no doubt wondered why the survivors didn't just grab one of the abandoned cars. The real reason is of course it makes for better story telling to have the survivors on foot while being chased by zombies. But, it is also likely that most of the vehicle batteries will be dead in a real situation.
This is where something like the PowerAll Portable Bank and Car Jump Starter will come in handy. While its main function is as a power bank for your (now useless) smartphone, it also carries enough charge to jump start a car battery. Running down a zombie horde in a trailer truck sure beats running away from them on foot any day in our books.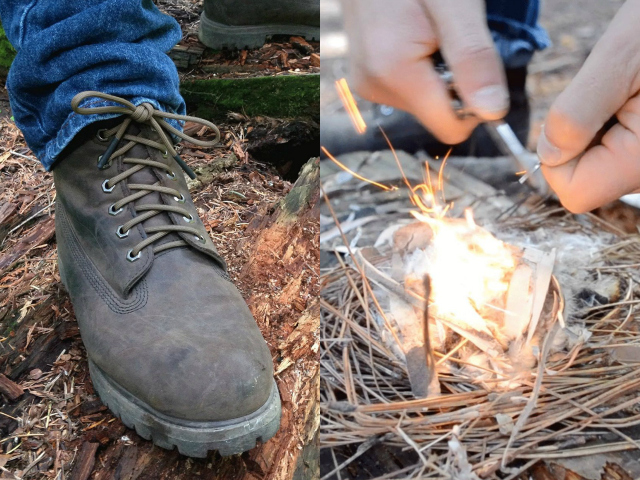 When the power grid is down and you're being hunted by zombies, fire could be your best friend just like our ancestors found out eons ago. Again, the best way to carry something essential with you is on something that you are unlikely to forget to bring along. Like your shoes in this instance. The Flint Laces function just like any pair of shoe laces. If you lost your lighter or if your box of matches got wet, the ferro rods hidden in the tips of the laces could be a matter of life or death…yours.
If you are going to be on foot and out under the sun most of the time, a portable solar panel like the Levin Sol-Wing Ultra-slim is the best way to harness the energy of the sun. Pair this up with a power bank like the jump starter one above, and you can store the generated power for later use. Yes, there are portable chargers that come with a built-in solar panel but frankly the panel on these are far too small to be of actual use. These are meant to be charged from an electrical outlet. When this is no longer an option, your best bet is a portable, large, light and highly efficient solar panel.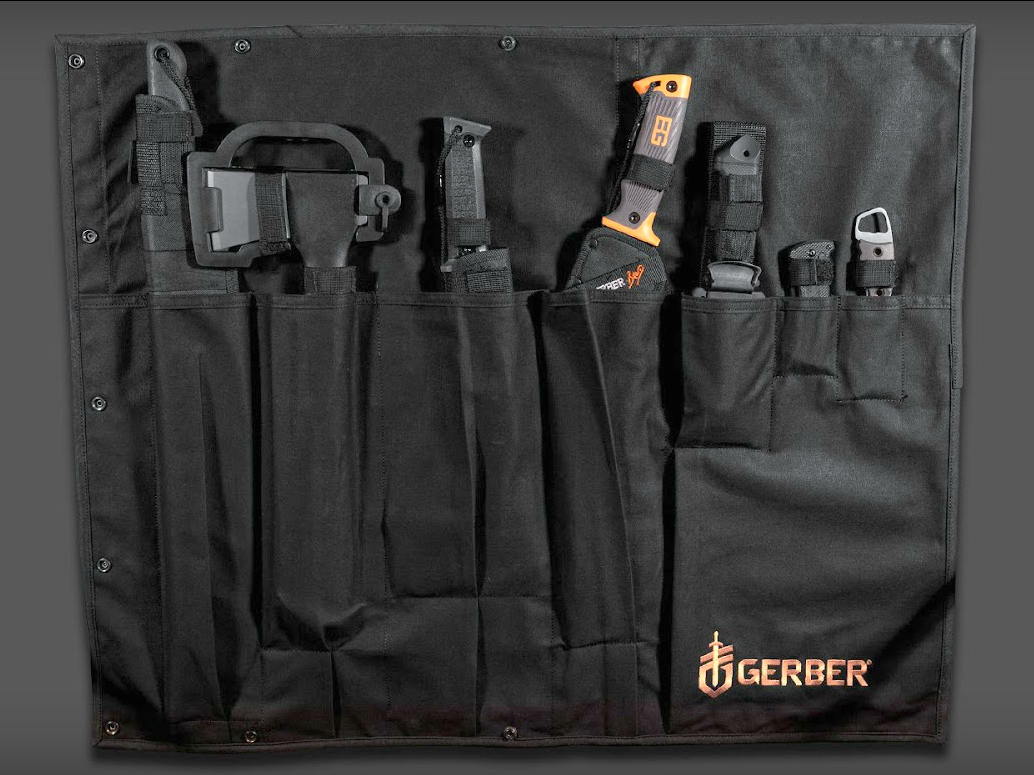 Your best defense against a horde of zombies are probably guns, lots of it. But guns need ammo and you will need to conserve ammo or you will eventually run out of it. A good backup for guns are knives, lots of it. The Zombie Apocalypse Survival Kit is put together by Gerber, the survival gear experts. It has a total of 7 knives including 3 different machetes. The kit is not just for zombie killing as some of the other knives are also useful for cutting firewood, building a shelter or hunting. The kit comes in a roll-up bag which you can quickly grab and run when the time comes.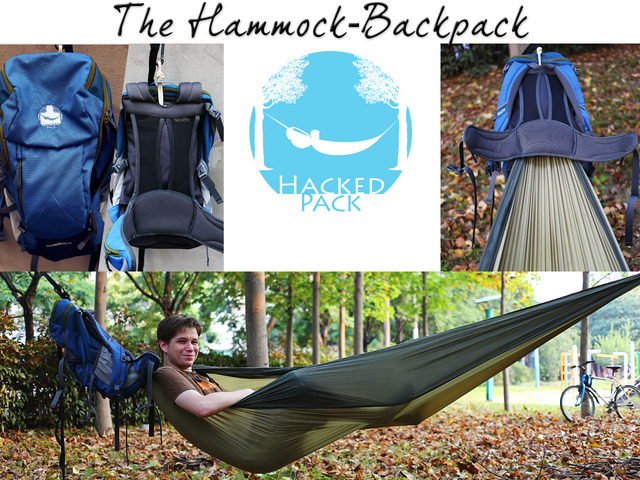 If you are unfortunate enough to be caught outside during a zombie apocalypse, the only way you can sleep peacefully is either have someone watch your back while you sleep or better yet get yourself off the ground and as high as possible. This is where the HackedPack backpack comes in handy. It is a backpack that comes with a built-in hammock that you can deploy in just seconds. Since the backpack is part of the hammock, you can keep it off the ground and safe from scavenging animals and roaming zombies.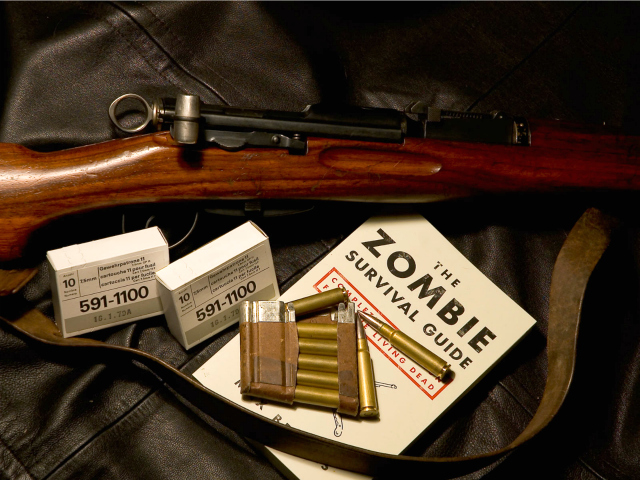 This Zombie Survival Guide isn't something you carry along with you during a zombie apocalypse. No, you are supposed to read it now and memorize it by heart in preparation for the apocalypse. Even though you may have watched every zombie movies out there, played every video game and consider yourself an expert on the living dead, we are sure you will still discover something new and useful about surviving a zombie attack while reading this essential tome.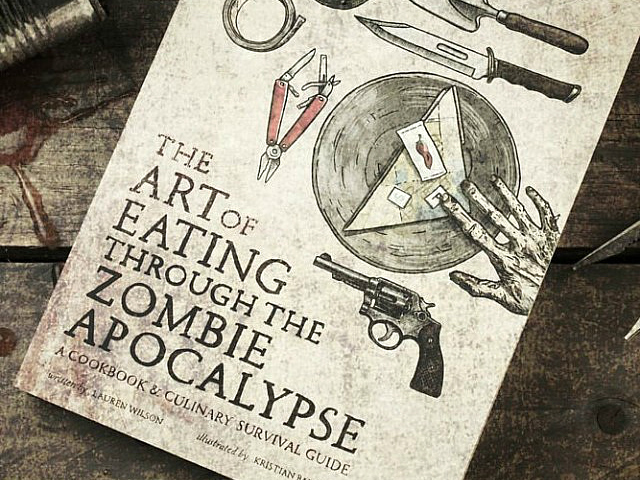 Since you can no longer drop by the local diner or grab some groceries at the local Walmart during a zombie apocalypse, you will need to give a whole lot more thought about what you eat. Fortunately the Art of Eating Through Zombie Apocalypse is a unique cookbook that has got you covered. It contains about 80 recipes, each requiring ingredients and cooking methods that should still be available to you during a zombie breakout situation. It even teaches you on how you can forage for food in the wilderness or how to obtain food in a chaotic environment.