10 Gadgets to Help you Live Healthier
There is one aspect of technology that we seldom look into and that is how technology and the use of gadgets to help us lead a healthier lifestyle. In fact, the invasion of technology into our lives have often been blamed for us leading a more sedative lifestyle. We have to admit that technology can makes us lazy by making many things easily available to us with just a press of a button or even smart devices that can anticipate our needs without our intervention.
However, technology also creates gadgets and apps that let us eat better, sleep better, lose weight and at the same time keep track of our progress and have all that data easily available from anywhere via the internet on all our devices. In this list, GetdatGadget picks the best gadgets to help you live healthier and a more active lifestyle.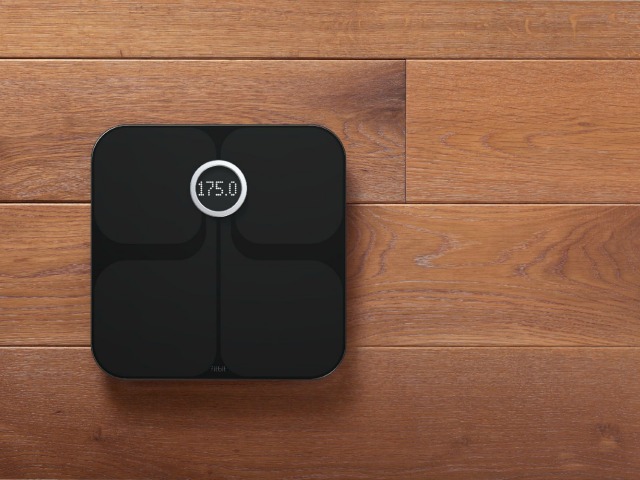 The Fitbit Aria WiFi Smart Scale is an easy and fun way to keep track of your health parameters including your weight, body fat percentage and your body mass index (BMI). In fact it can help keep track of your entire family's measurements and have all that data uploaded to the cloud and easily accessible via an app on your smart devices or on Fitbit's website.
Set heath goals and share your achievements with others via Facebook or Twitter as a way to motivate yourself.
Exercising and fun are usually mutually exclusive but with Goji Play, you can now mix the two together and have fun while getting a good workout. Goji Play is an app and a set of accessories that turn your regular exercise machines into video game controllers.
The included controllers can be strapped on to the handle bars of an exercise machine for example or if no handle bars are present, they can then be strapped on to the foam batons. The games run on an iPad that needs to be mounted for display as you exercise. The games work well with exercise machines like stationary bikes, elliptical machines, treadmills, and stair-steppers.
If you love the idea of abseiling or rock climbing but do not have the time to go on a trip or go to a local abseiling center, the Climbing Wall Treadmill might be just what you are looking for. The Climbing Wall Treadmill is like a treadmill mounted vertically. Instead of an endless running path, you have an endless vertical mounting surface.
The wall is powered by your weight. The faster you climb, the faster the wall will move. Angle of the wall adjusts from -20° to +5° from vertical to give the climber more or less challenging climbs.
While it is important to exercise, it is also equally important to sleep well. If you are having problems with getting a good night's sleep, you may want to give the Dreamate Sleep Aid a try before resorting to sleeping pills. The device features a hybrid of Chinese traditional therapy and Western medical knowledge to help induce sleep.
Just strap the Dreamate Sleep Aid on your wrist at night and let it lull you into restful sleep.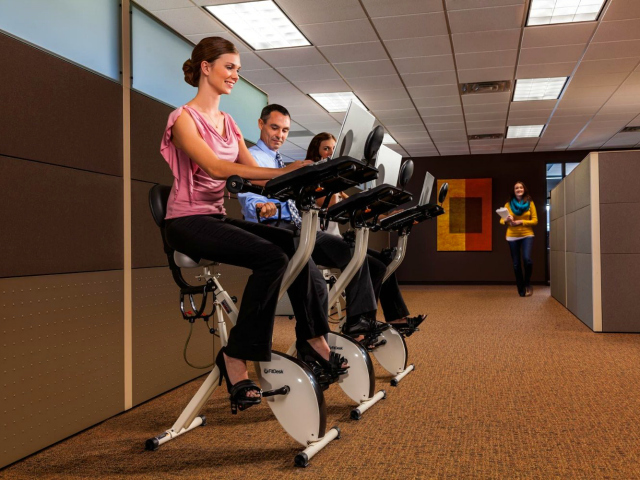 Many of us are unfortunately slaves to our desks. We spend way too much time at work and that is one of the main reasons why we don't get enough exercise. The FitDesk on the other hand is a desk that keeps you fit while you continue doing your work.
While you work on your laptop, play games or just browsing the internet, you can boost your cardiovascular health and get a good workout with the FitDesk Desk Exercise Bike. This is probably the only machine that you will probably make use of on a long term basis.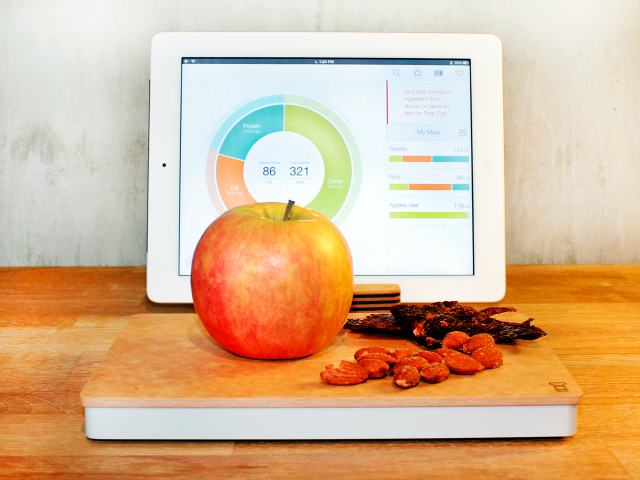 The Prep Pad looks like a chopping board but this smart food scale is like having your very own food nutritionist. When connected to an iPad, it tells you everything you need to know about the nutritional value of the food you eat or prepare.
Just place the food item on the Prep Pad and then either let it know what you have placed on it or scan the barcode if it is a prepacked item. Based on your age and weight, the app then proceeds to advise you on your proper food intake to reach your health goals and have a balanced diet.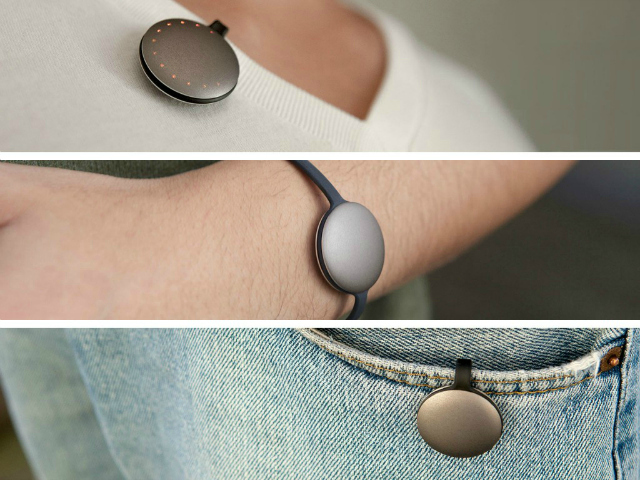 If you want a simple activity tracker that can be worn on your wrist but you do not want a smart watch, the Misfit Shine may just fit the bill. The tracker can be worn on your wrist like a watch or it can be clipped on your clothing. Its display consists of just a circle of light that fills up as you get closer to your goal. Simple but effective.
The cell battery lasts 4 months with daily use and it is also fully waterproof.
If you are suffering from hypertension or high blood pressure, it is a good idea to monitor your blood pressure frequently. While home use blood pressure monitors have been around for quite sometime now, the Withings Wireless Blood Pressure Monitor adds to its usefulness by wirelessly transmitting and storing all your readings online.
You can easily view your blood pressure history on your Android or Apple device or even share your data with your doctor.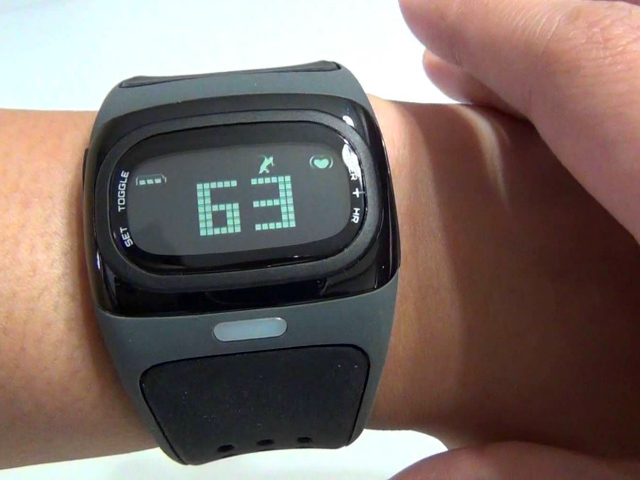 Heart rate monitors are great tools for monitoring your heart rate while exercising to ensure that you get a proper workout. To get an accurate reading, a chest strapped device is usually required but the MIO Alpha Heart Rate Monitor gives about the same accuracy using just a wrist worn device.
Chest straps are usually uncomfortable and gets in the way. The MIO on the other hand is so easy to use, it can be used with high performance sports like running or cycling.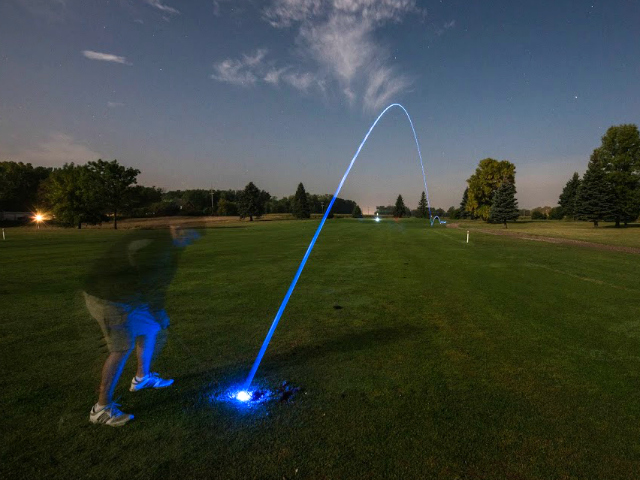 Golf is a great way to improve your fitness. However, a proper gold game takes time and with our busy schedules, it is almost impossible to squeeze in a game of golf other than on the weekends. However, with the motion activated LED Golf Balls, golfers can now golf longer or play on other days by starting earlier or playing later.
These LED Golf Balls light up and stay lighted for 8 minutes after you hit them. The built-in battery lasts about 40 hours or about 300 hits.